Try these fantastic, must-have gift ideas for the dogs – and the dog lovers – in your life. From beautiful presents for gorgeous dog moms, to gorgeous gifts for beautiful dogs, we've got something for everyone. Happy Holidays!
BEST GIFT FOR YOUR DOG'S HEALTH THIS CHRISTMAS
Oral health problems are one of the main reasons for a visit to the vet. Improve your dog's teeth with this simple toy. Honestly, when I got it for my dogs, I never imagined they'd love it so much, but they just can't put it down.
BEST DOG TECH GIFTS FOR THE HOLIDAYS
Do you worry about keeping your dog safe? I know I do. Taking action to put in place certain systems helps me relax, knowing I've protected my dogs as much as I can. There are so many fantastic gadgets we can get now to make sure that our pups are as safe as possible.
BEST GPS FOR DOGS
Have you ever been unlucky enough to have your beloved pooch run off? Those terrifying moments looking for him, wondering where he is, if he will run into a road… GPS trackers are the perfect solution to knowing exactly where your dog is. They are small and light, fitting neatly onto a collar. The Tractive GPS Dog Tracker is the best-selling option, with good reason.
This next one isn't hi-tech by any means, but it is a fantastic tool for helping to keep your dog safe. I've bought loads of light-up collars in the past, but they're really not worth it unless you get a rechargeable one, like this one.
SMART SMOKE DETECTOR ALARM
After an accidental house fire at home, I immediately bought a smart smoke detector alarm. Someone was at home when the fire happened, so it was quickly put it out, but if no one had been home… it doesn't bear thinking about. A smart smoke detector connects to the wifi and in the event of fire, it will send you an instant alert to your phone.
FURBO DOG CAMERA
This has to be the best gift for a dog AND for a dog parent – you get piece of mind, knowing what your little beastie is up to when he's home alone, and he gets treats for his good behaviour.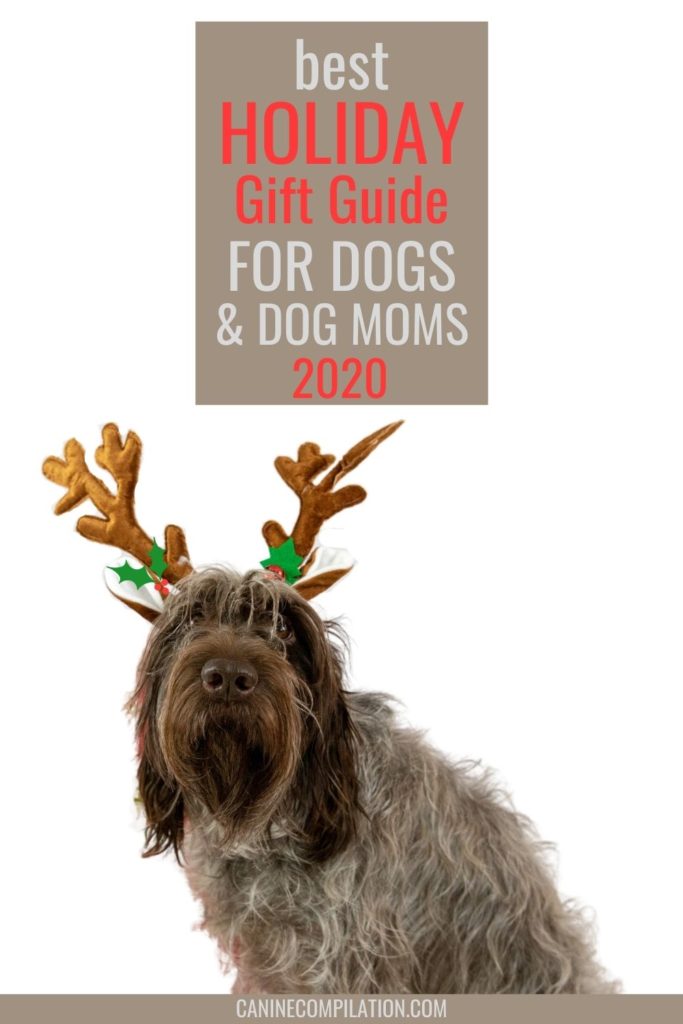 BEST TOYS AND GAMES FOR DOGS THIS CHRISTMAS
These toys might not be as technologically advanced as the Furbo camera / treat dispenser, but your dogs will love them just as much. Keep your dog mentally stimulated with any of these fantastic dog toys.
BEST DOG TREATS FOR THE HOLIDAYS
These days, I like anything that I give my dog to be functional as well as fun. These dog treats are not only natural and nutritious, they also encourage better oral health.
THE BEST AFFORDABLE DOG GIFT
If I had less than $10 to spend on a dog gift, I would, without a doubt, buy one of these. My two dogs get food on their lickimats every day. You can also prepare then freeze them so they entertain your dog for even longer. If you're not sure what to do with a lickimat, check out our lickimat toppings ideas.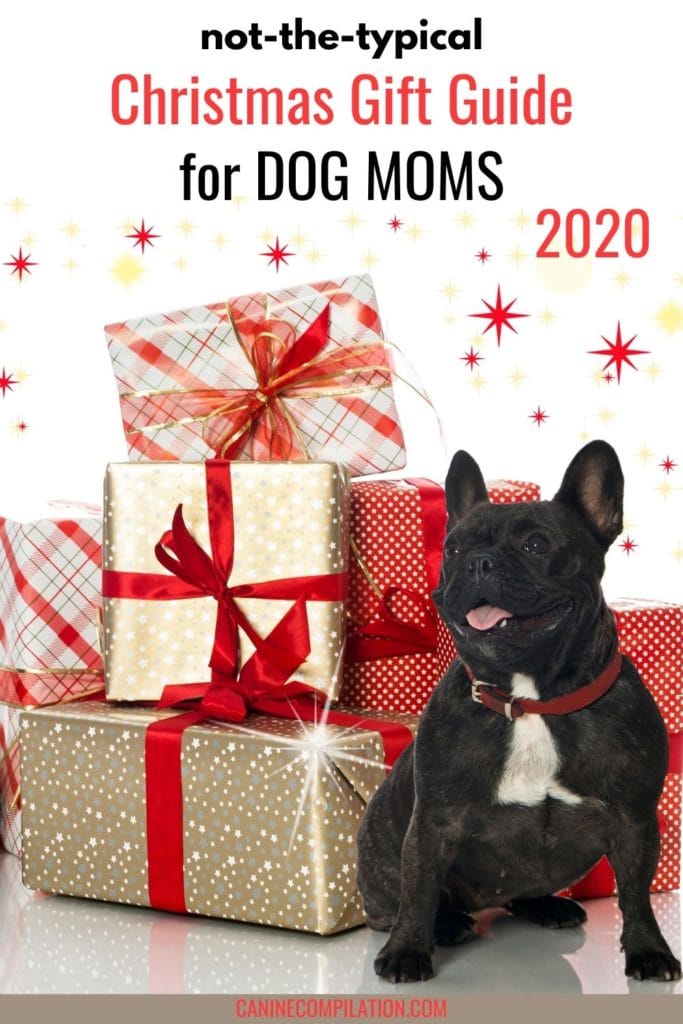 BEST GIFTS FOR DOG MOMS
DEHYDRATORS
Are you the kind of dog mom who likes to make treats for her dog? If so, an essential piece of kit is a dehydrator. I use mine for most of my dog treat recipes – it makes the treats last much longer and it's much more effective than using the oven, not to mention more economic.
BEST GIFT FOR DOG MOMS WHO DON'T WANT A GIFT
Whaaat? Yep, some of us dog moms would rather give than receive. If this sounds like the special dog mom in your life, how about 'gifting' money to one of the many hardworking animal rescues on her behalf? Here are a couple of options:
In the USA, Best Friends Animal Society rescues dogs and cats and runs the nation's largest no-kill sanctuary for companion animals
In the UK, Dogs Trust is the largest dog welfare charity, rehoming and rescuing dogs, as well as offering training and free resources to dog parents.
BEST GIFTS FOR HOMES WITH DOGS
I have dobermanns – a short-haired breed – and I still have to vacuum and wash everything constantly. Goodness only knows what it would be like to have a longer-haired dog.
Whatever dog you have, a powerful vacuum cleaner is essential. I did a poll earlier this year of over a hundred pet parents and this vacuum cleaner was a clear winner:
Once you've got the place clean, the other thing to consider is the 'aroma' Even the cleanest dogs can leave a doggy smell in a house occasionally. These nebulising diffusers are an excellent addition to any house – dog or not. They're far more efficient as dispersing essential oils in the home environment than normal oil burners. Just be sure to only burn dog-safe essential oils.