Wondering Which Vacuum Cleaner To Get For Pets? Read Real Feedback And Recommendations From Over 100 Other Pet Parents
When it's time to buy a new vacuum cleaner for a home with a dog in it, the best people to get advice from are other pet parents. Formal, independent reviews are great for technical information, but people's experience of using a machine day in, day out, can tell us so much more than what's written on paper.
This article may contain affiliate links. As an Associate with Amazon and other companies, we may earn commissions from qualifying purchases. Don't worry, there's no extra cost to you!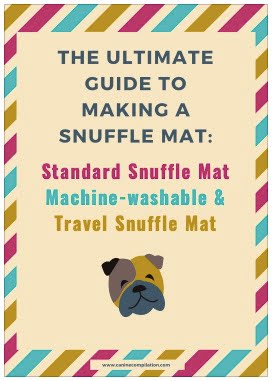 Being part of several dog-related forums, I regularly see people generously share their opinions as to what works best when cleaning up after Fido. Sadly, after a daft mistake on my part (I dropped the vacuum cleaner from the top of a ladder), I now find myself needing to take their advice.
What is the best vacuum cleaner for dog hair?
So, I asked them. And in the pet parent polls, these are the vacuum cleaners for dogs that were most recommended, in order of popularity. As you can see from the feedback (summarised), it sometimes comes down to personal preference, but there was a clear winner: Shark.
Unless stated, the poll was about which brand was best, rather than a specific model. If there are no cons listed, it's because no one had anything bad to say about that brand. Many of the people had both cats and dogs, both long and short haired.
One general comment that I found really useful was NOT to get a bagged hoover, as they tend to smell.
Shark vacuum cleaners
Shark was the most recommended brand, (64% recommended it) and the Shark Lift Away was the most recommended model.
The most highly recommended vacuum cleaner in the poll was the Shark.
It offers:
great suction
bagless dust collection
'lift away' function lets you carry the vacuum cleaner with you easily, for instance, for stair cleaning
tilting, articulated function makes upright vacuuming much easier
filters are easy to get at and clean
Price: $$$ / £££
Shark hoover PROS
The positive comments about Shark were overwhelming, including: 'Absolutely brilliant', 'Suction is amazing'. 'We recommend Shark and we run a professional carpet cleaning company'. 'Shark lift away – by far the best I've ever had'. '7 dogs, 3 of them longhaired, I hoover daily and it's the Shark lift away up right for me'. 'I've had Dysons and Henrys. The Shark beats them hands down'. 'I had Dyson for years, but got a Shark last year. I would never go back to Dyson. Shark is the best vacuum I've ever had for my slobbery mastiff, bulldog and pug'.
Several people commented on how easy it was to keep the rollers clear of hair – both pet and human.
Many people preferred Shark over a Dyson, having had both: 'It hoovers much better than my Dyson ever did. Filters are quicker and easier to clean. Rollers can be removed quickly and easily.
Shark hoover CONS
There were some negative comments 'the dust collector can be hard to detach', Shark handheld are terrible! Get a small model the large one is heavy and awkward to manoeuvre.
Shark hoover TIPS
Make sure you are regularly clean the foam filter otherwise suction is lost. Buy a spare set of filters. Get a corded model, 'Cordless isn't as good at hoovering'. 'The battery time is not great'.
My opinion:
Since this was the vacuum cleaner most recommended by other pet parents, it's what I ended up getting. I have to say that I LOVE IT!
The suction is scarily good. I even have to put it on minimum power to clean rugs or it eats them up.
It is true that you should regularly clean the filters. I don't notice any loss of suction when they are dirty, but it does start to smell. Removing and cleaning them is super easy though.
Although one person said the dust collector was hard to remove, I haven't found that to be the case at all.
I got the Shark Lift Away and I really appreciate being able to separate it off from the upright section when I'm cleaning the stairs. What a great design function!
Miele vacuum cleaners
Miele was the 2nd most recommended brand, (13% recommended it) both bagged and bagless models.
Price: $$$$ / ££££
Miele hoover PROS
'Miele cat & dog wouldn't be without mine'. 'Lightweight, tools on board, great suction'. 'By far the best vacuum I've ever owned'. 'Had mine for over 10 years'. 'No dust cloud when emptying'.
Miele hoover CONS
'The bags are expensive. If you cut the bottom off they have a mesh inside which means you can't empty and reuse them'.
Henry vacuum cleaners
Henry was the 3rd most recommended brand (9% recommended it)
Price: $$ / ££
Henry hoover PROS
'Over 20 yrs old and still going strong'.
And as a comparison: 'Having had both Dyson and Shark the best by far is a Henry'. 'I've got a Shark upright and a Henry, I'd choose Henry any day'
My opinion:
My mother has recently got a Henry vacuum cleaner, and I have to say it's a great little cleaner: great suction, easy to empty, big dust collector, and excellent value for money.
Dyson vacuum cleaners
Dyson was the 4th most recommended brand (7% recommended it).
Price: $$$$$ / £££££
Dyson hoover PROS
'Dyson V11 is brilliant on all floors'.
Again, there were comparisons with Shark: 'I use Dyson and Shark, the Dyson is lighter and more powerful'. 'I like Dyson, I had a Shark before and it was rubbish.' 'I have the Shark Lift Away and a Dyson upright, the Dyson is better.' 
Dyson hoover CONS
'Dyson is useless, avoid it!'. 'Dysons are a waste of money! Dyson are over priced'. 'The Dyson V8 Absolute couldn't pick up dog hair.' 'Don't bother with a Dyson Pet… worse I've had so far'.
Many of the negative comments about Dyson were from people who also had a Shark, and found the Dyson lacking: 'I got a Shark because the Dyson wasn't up to the job'. 'I've had a few Dysons, never again, Shark all the way'.
Gtech vacuum cleaners
Gtech was joint 5th recommended (3% recommended it), and it received negative comments too
Price: $$$ / £££
Gtech hoover PROS
'Great customer service, if there's any issue with it, they send you a new one'. '6 dogs…I swear by the gtec k9'.
Gtech hoover CONS
'Don't buy a Gtech k9. For the first few uses it's fantastic but then it doesn't seem to be able to cope with anything, even after emptying and cleaning the filter.'
Sebo vacuum cleaners
Sebo was joint 5th recommended (3% recommended it), and it also received some negative feedback
Price: $$$ / £££
Sebo hoover PROS
'My Sebo is brilliant'. 'After 6 years still as perfect as the day I got it'. '
Sebo hoover CONS
'My god it's heavy'. 'The tools are rubbish'
Sebo hoover TIPS
It has a bag but I cut it along the bottom to empty and reuse it. I reseal it with a bag clip in and get lots of refills from a bag'.
Vax Pet vacuum cleaners
Vax Pet was recommended by the fewest number of people, but all the feedback about it was glowing praise. Whats more, it's the most economic option
Price: £
Vax hoover PROS
'What a bargain!' 'Incredibly powerful and picks up all the dog hair'.
And from someone who regretted their Dyson purchase: 'Dyson is rubbish. I wish I'd bought a Vax instead'.
Keeping your house clean when you have a dog
I've written before about the challenge of keeping the house clean when you have furry family members. As well as a decent hoover, I think a carpet cleaner is also a real must.
Another thing that's really helpful in keeping your house clean is a well-behaved dog. If your pup has no recall and tends to come running straight into the house after a muddy walk, you'll have to work much harder to keep your lovely clean home looking lovely and clean!
Establishing a paw wiping routine every time you walk through the front door will help prevent muddy paw prints being carried through the house.
If you're looking for some help in polishing up your dog training, I really recommend Grisha Stewart's dog behaviour and training school. I've done several of her courses and the monthly membership is incredibly good value for money.
Grisha Stewart's Dog Training And Behaviour School
DOG BEHAVIOUR PROBLEMS?
NEED TO UP YOUR DOG TRAINING?
Get access to hundreds of hours of video classes, eBooks, special events and live sessions, covering most aspects of dog training and behaviour:
puppy training
dog reactivity, aggression, resource guarding
dog confidence, fearful dogs
loose leash walking
Conclusion: Which vacuum is best for pet hair?
Having so many people share their recommendations for a pet vacuum cleaner made it so much easier to make a wise choice. I really like the price of the Vax machine, but the Shark hoover had so many positive reviews and it's more adaptable. Shark it is!