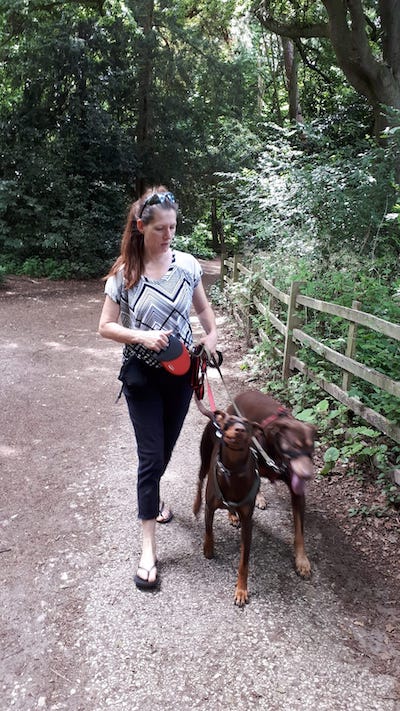 Aren't they gorgeous?
I'm mum to 2 fabulous fur babies. My 2 crazy, chocolate-coloured dobermans are my world. They keep me on my toes and make every day fun. As a fellow pet parent, you'll totally understand where I'm coming from.





Though I'm British, I used to live out in Argentina. My vet there told me not to trust commercial dog food – AKA kibble. Great advice! Consequently I've been preparing food for my dogs for over a decade.
When we moved back to the UK from Argentina, the transition from isolated farm life to cramped suburbia was a culture shock for my fur-kids. Training, dog games and dog toys all helped them get used to their new surroundings and being around other dogs.
I run a brick-and-mortar dog treat company, and dog nutrition is a topic that I care a lot about! It's up to us to make sure that our beasties have the healthiest diet possible!
I'll share with you everything I've learned over the years in this fabulous life that is 'being a pet parent'.