Perfect For Your Pup's Special Occasion: These Beautiful, Healthy Hedgehog Cakes For Dogs Will Make Your Dog's Day
Whether it be for a birthday, holiday or other special occasion, these healthy hedgehog cakes for dogs look so good you almost don't want to see them eaten! Although they are cakes for dogs, they are in fact pretty tasty for us too… Don't worry, no real hedgehogs were harmed in making these cakes!
In this article: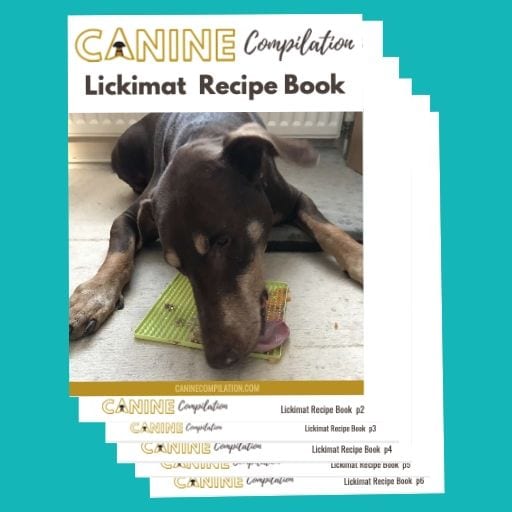 Celebration cakes for dogs
I made these cakes as part of a mega-baking session to produce 13 mini pupcakes for my beautiful dober-son, Mino. Why 13 cakes? Because this is his 13th birthday, a fantastic age for a large breed. It may very likely be the last time I get to make him birthday cakes too, so I want it to be truly special.
He's a real foodie dog. Given that I have a brick and mortar business making dog treats, he really landed on his feet (paws) getting me as a dog mum. But I've been super blessed having him: I've never met a more resilient, cheeky, laid-back, or loving dog in my life.
Can dogs eat cupcakes?
Whilst we humans could eat these hedgehog cakes, dogs shouldn't eat cupcakes meant for people. Unlike cakes for us, these dog cakes have no sugar, baking powder or wheat flour. Nor do they have cheap fillers or other questionable ingredients. What they do have, is a carefully selected combination of real, human-grade foods that look and taste great and offer something, nutritionally-speaking, for a dog.
What cakes are safe for dogs?
So long as your dog doesn't have any allergies to the ingredients, these dog birthday cakes are suitable for any dogs. They are gluten-free and have no peanut butter.
The 'sponge' is denser than a sponge for a human cake would be, because there are no raising agents in the ingredients. Dogs don't need sponge cake to be light and fluffy.
What shouldn't I put in a cake for dogs?
Many cakes for dogs are nothing more than flour, eggs and very often, peanut butter. One of those three ingredients is nutritionally beneficial to a dog, and 2 of them are potentially harmful.
Flour has no nutritional value and it can cause allergies in many dogs. As for peanut butter… this short video by Bella & Duke explains very well why we shouldn't give our dogs peanut butter.
There are so many other, healthy ingredients that we can use instead of peanut butter and flour, so why not try to do something that tastes good AND does no harm?
How long do dog cupcakes last?
These birthday cakes for dogs will last around 4 to 5 days in your fridge.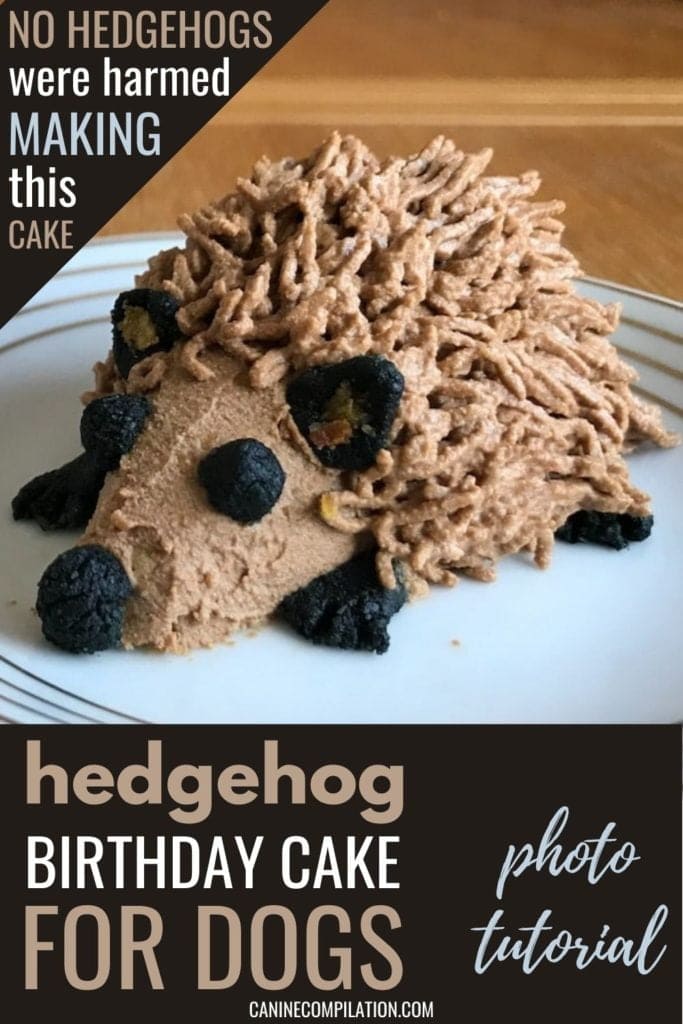 Recipe: hedgehog birthday cake for dogs
There are 3 main elements to these cakes: the sponge cake body, the frosting that covers the body and the dog-safe marzipan used for the eyes, nose, ears and feet.
Equipment
Food processor
Baking tray
Grass piping nozzle and piping bag
(Optional) grinder for oats, almonds and dehydrated liver if you're not using ready made oatmeal / almond flour / cake colouring
I absolutely ADORE using the grass piping nozzle. It has so many potential uses for cakes. I already have a cute Halloween ghost cake and a Christmas Tree with baubles cake planned!
Ingredients
This quantity is enough to make 4 small hedgehog cakes of approx. 10cm / 2.4″ in length.
Sponge cake
227gr / 1/2 pound minced beef
80gr / 2.8oz oatmeal
80gr / 2.8oz grated or shredded carrots
80gr / 2.8oz ground almond (almond flour)
1 egg and its shell
Frosting (this frosting stays soft)
100gr / 3.5oz baked squash (I used butternut squash but pumpkin would work)
100gr / 3.5oz cream cheese
40gr / 1.5oz coconut flour
carob powder (add enough to get the colour you want, I added 20gr / .75 oz)
Marzipan (for nose, eyes, ears, feet)
100gr / 3.5oz ground almond (almond flour)
10gr / 0.35oz coconut flour
1 small egg
dark colouring: I used a combination of ground, dehydrated liver and spirulina. Unless you happen to have these in your pantry, you may prefer to just buy a dark brown or black natural colour that is dog-safe!
Instructions
Make the sponge
Line a baking tray with baking parchment (greaseproof paper). The shape of the baking tray is unimportant as you will be molding the sponge to make the hedgehog body
Place all the ingredients into the food processor and blitz until there are no lumps
Smooth out the mix into the baking tray. The mix shouldn't be more than 1″ / 2.4cm deep
Bake at 160degC / 320degF (fan assisted) for 20-25 minutes. When it's ready it will spring back after pressing down lightly on the surface. Leave to cool
Make the frosting
Put a whole squash in the oven and bake at 160degC / 320degF (fan assisted) for approx. 30 minutes or until it softens. Leave to cool. You could use ready made pumpkin puree to skip this step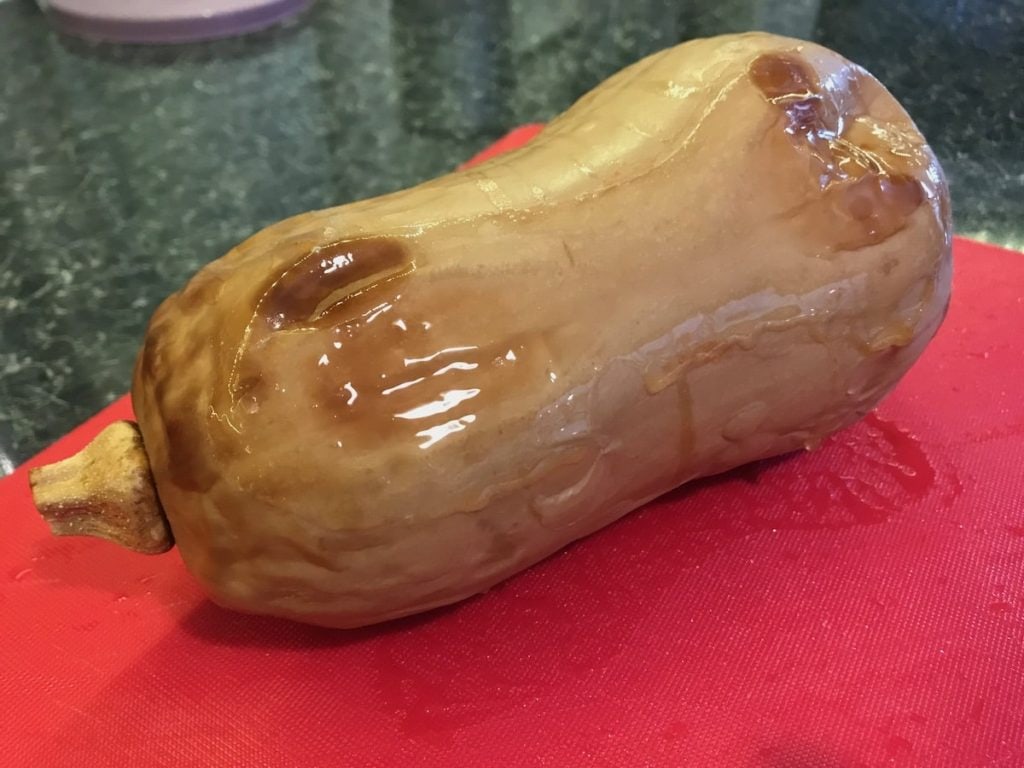 Scoop the flesh out and discard the skin.
Put all the frosting ingredients into the food processor and blend until creamy.
Check the consistency – I baked the squash, rather than my usual steaming, to keep its water content to a minimum (great advice bestie, thanks!). If your squash has a high water content you will need to add more coconut flour to absorb the moisture. The frosting needs to keep its shape when you make little peaks and troughs in it.
Adding carob powder will also help with thickening, so you could go for a darker brown and dry the frosting more in this way too
Keep the frosting in the fridge until you are ready to use it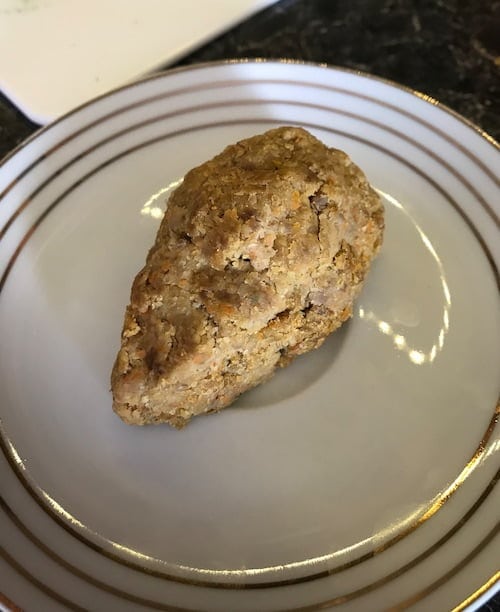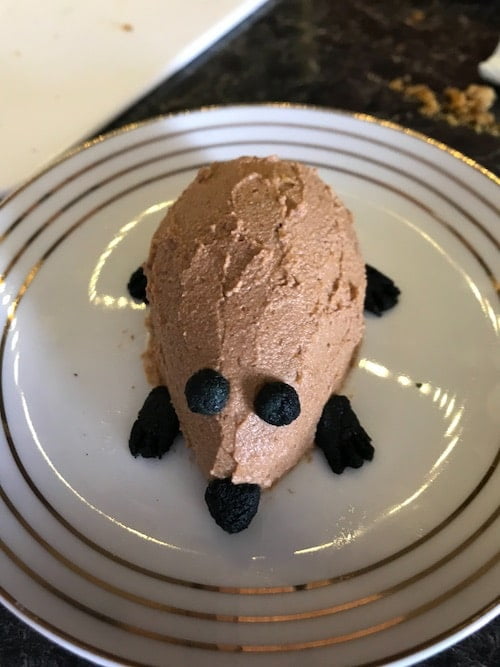 Make the hedgehog body
Once the sponge is cool, take some sponge in your hands and press it into a tear drop shape (Fig 1)
Put a blob of frosting on whichever plate/board you intend to serve the cake on. Press the tear drop shape into the frosting. This prevents it from sliding around while you work
Using a knife or spatula, cover this entire shape with a layer of frosting. This is called the crumb coating and it's meant to 'seal' the sponge shape so that crumbs don't get into your decoration and mess it up (Fig 2). I added the nose, eyes and feet at this point, but you may wish to wait until after you have piped the spikes before you do that
Put your grass piping nozzle into your piping bag and fill the bag with the rest of the frosting
Remove any air bubbles from the piping bag by gently pressing down from the nozzle towards the open end of the bag to push air pockets out (Fig 3)
Push the frosting up towards the tip of the bag to begin piping and twist the bag opening to stop the frosting from coming out (Fig 4)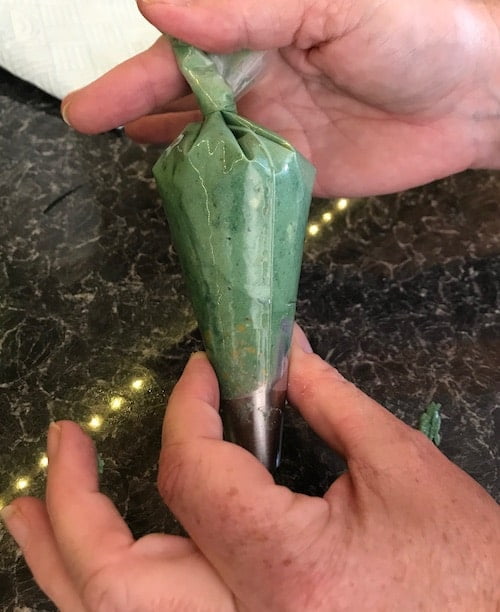 Don't worry that the frosting in the pictures above is green. I forgot to take photos of the carob frosting while making the hedgehog cake. These 2 shots are from the green grass cakes.
Make the hedgehog spikes
Note that this frosting stays soft, so make sure that wherever you store the cake between finishing it and giving it to your dog, it won't have anything pressed against it.
The consistency of your frosting is key here – too soft and the 'spikes' will mush together. If it's too hard the 'spikes' will crack and break.
If you haven't used a grass piping nozzle before, practise on a flat surface, such as a chopping board, before you get started on the hedgehog. Whatever frosting you use to practise can be scraped up and popped back into the piping bag so there is no loss.
Hold the nozzle just above the surface of the cake, and while gently squeezing the bag, pull away in a straight line. Stop squeezing when you have little tufts (spikes) – the length depends on you, but the longer you make them, the more they will collapse. You only need 1cm or so to create the hedgehog spikes.
If the frosting comes out in blobs and not little strings, you are either squeezing too hard, not pulling away enough, or the piping nozzle might be blocked. I had to clean a blockage out of mine as I hadn't blended the squash enough and a piece of squash skin had covered some of the nozzle holes in the bag
Once you feel confident enough, start on the hedgehog. Begin at its 'neck', where the shape meets the plate, and do a row of spikes all the way around to the other side of the neck. Do the spikes all in the same direction – going towards the tail.
Repeat another row above this one and keep going until you have covered its body. Don't pipe spikes over its face.
Don't worry if you go wrong! Just scrape off the spikes you don't like, pop the frosting back in the piping bag and start again!
Make the marzipan details
Normal marzipan has a lot of sugar in it, but sugar is a no-no for our pooches. In fact, while doing the recipe testing, we discovered that we could create a perfectly functional marzipan without it.
Apart from making marzipan sweeter, sugar also extends shelf life. However, since these cakes are not intended to be made and stored weeks ahead of consumption, the shelf life isn't an issue.
Blend the marzipan ingredients in the food processor until it comes together into a nice, pliable marzipan 'dough'. It needs to be supple enough to model, but not so dry that it crumbles and breaks. As you press it, you will notice that it is rather oily. This is normal – it's just the almond oil
Adjust the colour. In my case I had to play around to get the colour I wanted but if you're using a ready made cake colour, this step may be simpler (Fig 5)
Roll a small amount of dough into 3 balls, for the eyes and nose. Pop them in place on the hedgehog
Work a little dough into 2 small semicircles for the ears and position them where the face meets the spikes
Make 4 small, flat rectangles for the feet and push them into place. With the end of a knife, mark little 'toes' in the rectangles (Fig 6)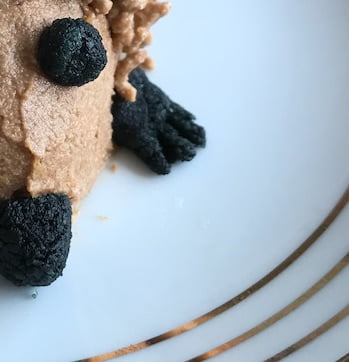 Store your gorgeous little hedgehogs in the fridge until party time and watch how your beastie devours them! Here's mine getting the first 2 cakes for his birthday breakfast:
Conclusion
Making a beautiful and healthy birthday cake for dogs isn't difficult. Even if you've never done it before, with very little practice you can produce something you'll be super proud of and your pooch will love it.
Other recipes that might interest you (or more likely, your dog!):
Birthday Cakes For Raw Fed Dogs
Cheese and Tuna Tiny Training Treats