Make A Halloween Bat Bow Tie For Dogs: Ridiculously Easy Tutorial To Spook Up Your Pooch!
I love to make cute things for my dogs – so long as they don't make my dogs feel uncomfortable of course. These Halloween bat bow ties for dogs are incredibly easy to make, and they don't pester a dog the way many dog Halloween costumes do. They look pretty on us humans too! I made one for me that I've used as a neck bow tie and hair accessory, as well as a matching facemask in Halloween fabric.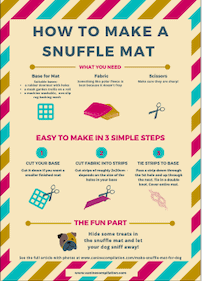 Halloween costumes are so fun. We get to make something that is essentially scary, into something cute and friendly. Bow ties for dogs are really elegant alternatives to bandanas, and making an oversized bat bow tie is a perfect combination for a Halloween accessory.
Maybe you're planning on taking your dog out with you for Trick or Treat, or perhaps you just want to make the walk to the park a little more playful. Either way this dog bow tie for Halloween will have heads turning.
HALLOWEEN BAT BOW TIE FOR DOGS – TUTORIAL
There are 2 ways to make this bow tie: use a glue gun or sew it. The sewing is minimal though.
If you use leather or faux leather, you don't even need to finish the edges since this type of fabric leaves a clean cut and doesn't fray.
YOU WILL NEED:
Bat bow tie for dogs pattern – print out here
Sewing machine or glue gun
Faux leather fabric – another option is to recycle some old leather clothing and cut the pattern out of it.
Velcro strips / clip to attach the bow tie to your dog's collar
INSTRUCTIONS
Using the downloadable pattern, print and cut out the 2 pattern pieces on paper. Draw around the 2 pieces (the bat wings and the bat body) onto the back of your fabric and cut them out.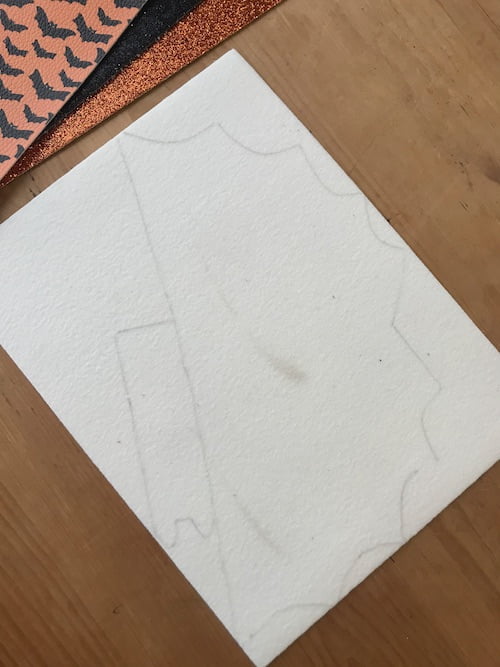 Pinch the bat wings together in the centre
IF USING A GLUE GUN
Dab glue in the folds to hold the pinch together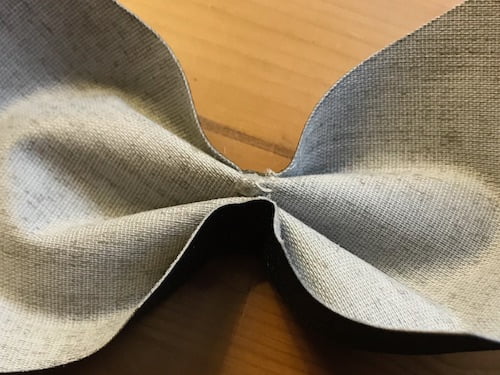 IF SEWING
Tack a stay stitch to keep the bat pinched together
Take the strips of velcro and either glue or sew them to the back of the bat body where indicated on the pattern. They need to be long enough to go around your dog's collar.
Also, make sure you attach them to the bat body going in the right direction. The arrows on the pattern remind you to attach the velcro vertically to the bat body, not horizontally. See below if you're using a clip rather then velcro
Take the bat body and fold at the indicated line to create a loop by gluing or stitching the bottom edge to the back of the body
IF USING A GLUE GUN
Put glue on back of bat body ready to fold it into a loop
IF USING A GLUE GUN
Bat body folded into a loop and glued – a clip is used here instead of velcro
IF SEWING
Fold the the bat body over and sew into a loop
If you are using a clip instead of velcro, you could glue the clip in place onto the back of the bat body loop. Otherwise, simply clip it on to the loop without gluing.
Squish the bat wings together to thread them through the loop of the bat body, then spread the wings out nicely. Done!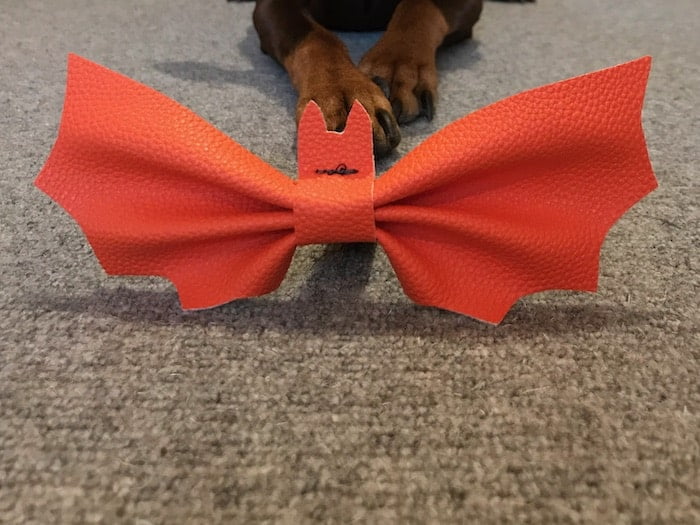 OVERSIZED BAT BOW TIE FOR DOGS
If you'd like to make a really theatrical bow tie, trace around the pattern to get it as big as you'd like and make as above. Add an extra couple of loops of velcro to the middle of the backs of the wings to connect the wings to the collar too, otherwise they may flop under their own weight.
If you like the idea of making matching items for you and your dog, maybe you'd also like to check out this Halloween bow tie for dogs with matching human face mask, or, a matching dog bandana and human face mask tutorial. If all you want is a simple bow tie for dogs, here's a tutorial for that
NO WASTE!
With the fabric scraps, why not make some cute little Halloween cupcake toppers?
HALLOWEEN PARTY
Now that your dog is looking all dapper, how about a truly amazing, spooky spectre, Halloween cake to complete the experience (the cake's for your dog, not for you!). You can follow the step-by-step photo tutorial to make it here.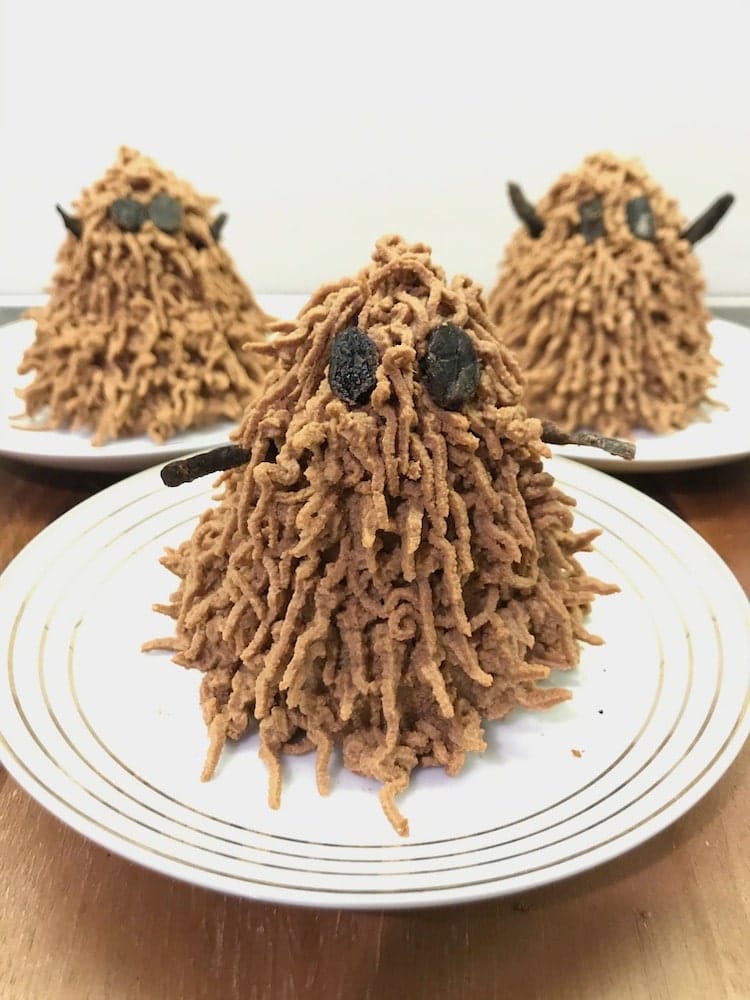 CONCLUSION
You can whip up this super cute bat bow tie for dogs in a matter of minutes and it will make your pooch into the perfect Spook at Halloween!
BTW: Lots of people are scared of bats, but there are over 1000 types of bat and they're not all ugly, or scary, or vampires! Check out this really cute baby bat yawning. How can you not want to stroke it…?