Is Coconut Good For Dogs? Can My Dog Have Coconut Flour, Coconut Oil Or Coconut Milk?
You might have noticed coconut oil being used in lots of different products for dogs, from topical creams to dog treat ingredients. There has been much debate about whether dogs can eat coconut oil or not.
And what about coconut flour, coconut milk or coconut flesh? Can dogs eat all the different parts of a coconut? How does your dog benefit from coconut products? Read on for more information.
This article may contain affiliate links. As an Associate with Amazon and other companies, we may earn commissions from qualifying purchases. Don't worry, there's no extra cost to you!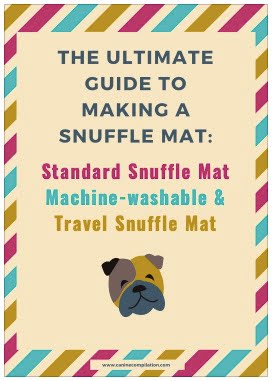 Many years ago, I spent a summer living in the Caribbean, in a house in the middle of nowhere, surrounded by coconut and mango trees. I ate fresh coconut meat and drank coconut water for the first time there, and I was surprised by just how delicious they were compared to the packaged, coconut products that we find on our supermarket shelves.
Some dogs like coconut too, so let's take a look at the different products we get from coconuts and consider if we should share them with our dogs or not.
CAN DOGS EAT COCONUT FLOUR?
WHAT IS COCONUT FLOUR?
Coconut flour is made from dried coconut meat (the white fleshy part inside the coconut). You can get coconut flour in different grades – some are finely ground and look like any other flour. Others are a little more course, resembling a fine desiccated (grated) coconut.
Coconut flour, like any other coconut product, is high in fat. It's gluten free, and high in fibre. It's also a pretty good source of protein.
Dogs can eat coconut flour in moderation. I often use it in dog treats since I no longer use wheat flour. See this article about different kinds of flour you can use in dog treats.
CAN MY DOG DRINK COCONUT MILK?
WHAT IS COCONUT MILK?
Coconut milk is the white, milky liquid that is extracted from the white, coconut flesh. The flesh is grated and then squeezed to extract the 'milk'.
Coconut milk has certain health benefits for people, but what about for dogs? Is coconut milk OK for dogs? Well that depends on whether it is pure coconut milk or whether it has anything else added to it.
Thicker, gloopier coconut milk (sometimes referred to as coconut cream) has a higher fat content than thin, watery coconut milk. This is because to make thinner coconut milk, the same flesh is mixed with water after being strained the first time, and then squeezed again, hence the fat content is much lower.
Note: coconut water is not to be confused with coconut milk. The milk is produced by squeezing and straining the meat, whereas coconut water is the liquid inside a coconut.
Some coconut milk has added sweeteners, stabilisers and or artificial thickeners. This is not the kind of coconut milk that we should be sharing with our dogs. The added sugar is bad for them and some additives can upset your dog's digestive system. Check the label to be sure it only contains coconut milk. If you can, buy organic.
Alternatively, if you're using fresh coconuts, you can be certain that there's nothing else in it! Both coconut milk and coconut meat are nutritious, having decent amounts of vitamins and minerals in them.
However, since coconut milk is high in fats, it should only be given in moderation. Too much fat may lead to you having an overweight dog, and high levels of fat can cause a very serious medical condition called pancreatitis. This is especially an issue if you are using thicker coconut milk that contains more fat than thinner, watery coconut milk.
Also, coconut just doesn't agree with some dogs and gives them an upset stomach. If you've given your dog coconut and she vomits or has diarrhoea, it's clearly not for her.
COCONUT OIL FOR DOGS
WHAT IS COCONUT OIL?
Coconut oil is extracted from the white coconut meat. The extraction process can vary; some processes involve the use of chemicals and heat. Others, such as those used to make virgin coconut oil, are cold pressed.
Some coconut oils undergo further processes after extraction, such as adding hydrogen to keep the oil solid. This produces partially hydrogenated oils which are not good for our health, or our dogs. It produces trans fats, which have been shown to harm heart health.
CAN DOGS EAT COCONUT OIL?
This is a big, hairy debate in the dog world. On one hand, we have vets, pet food bloggers and nutritionists that support the use of virgin, organic coconut oil in their dogs' diets.
On the other, there are strong arguments made that it is not good for dogs. As far as I know, there have been no clinical trials on the safety of coconut oil in dog food, to settle the debate either way.
Although I have used coconut oil in dog treats in the past, I no longer use it as an ingredient. These days I try to find other, less contentious ingredients that can do the job of coconut oil.
If you do decide to give it to your dog, using only virgin, organic coconut oil may help to avoid some of the health issues cited by the nay-sayers.
CAN DOGS EAT FRESH COCONUT MEAT?
Most of the coconut products available – coconut milk, coconut oil, coconut flour – are derived from the white meat of the coconut. If you have fresh coconut, you could just share some of that with your dog. It contains oil, fibre and protein. Again though, keep the portion small to avoid giving your dog too much fat, and to stop her from having an upset stomach.
Many dogs also like to drink coconut water – this is not the same as thin, watery coconut milk. Coconut water is the watery liquid in young coconuts – when you crack open a coconut, this is the liquid that comes out.
CAN DOGS EAT COCONUT HUSKS?
I've seen some people give their dogs coconut husks to chew on. It is true that they make for good, natural teeth brushes. However, my dog is a particularly fussy eater and won't touch anything that didn't once-upon-a-time have a face. Also, I would be concerned about a choking risk.
OTHER USES OF COCONUT OIL FOR DOGS
Unlike the argument about whether dogs should eat coconut oil or not, the oil is widely accepted as being useful and effective when used on skin and fur.
It has been seen to be effective in treating various skin problems.
DOES COCONUT OIL KILL FLEAS?
Many people swear by coconut oil as an effective treatment against fleas and ticks. There is very little by way of clinical studies to support these claims. However, since putting coconut oil on your dog's fur won't hurt them, there's no harm in trying it! If you'd like to know more about how to combat fleas and ticks using natural products, see this article.
DOG TREAT RECIPES WITH COCONUT
If you want to use coconut in some delicious and healthy goodies for your dog, try these dog treat recipes. They contain coconut flour, dehydrated coconut meat, or coconut milk.
CONCLUSION
There is still some debate as to whether coconut oil is good for dogs to eat, though it is accepted as a useful skin treatment when applied topically. Other coconut products such as coconut flour and milk can be given to dogs in moderation.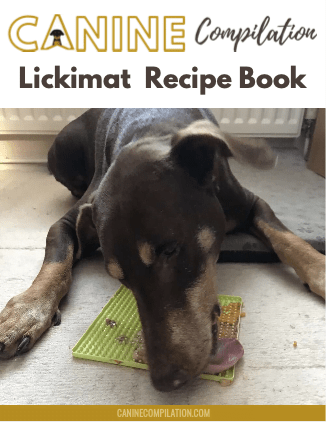 REFERENCES
Healthline – Coconut oil and dogs
Foodstruct – Comparison of Coconut milk and coconut oil