So You Have Some Brussel Sprouts Leftover From Your Sunday Dinner: Find Out if You Can You Toss Them In Your Dog's Bowl
Brussel sprouts. The vegetable that is either loved or hated. Which side does your dog fall on the brussel sprouts fence? If it's a 'He hates them!', don't worry, luckily we have you covered! Brussel sprouts are a healthy addition to a dog's diet and can provide numerous benefits for them, but they can also disagree with some dogs' digestive systems. In this blog post, we will explore all of the information you need to know about brussel sprouts for dogs – including how much they can eat and the risks associated with them.
This article may contain affiliate links. As an Associate with Amazon and other companies, we may earn commissions from qualifying purchases. Don't worry, there's no extra cost to you!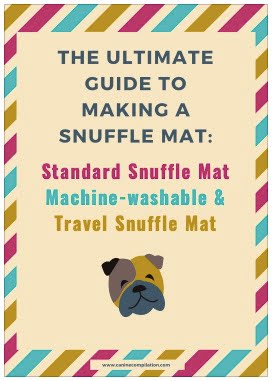 WHAT ARE THE HEALTH BENEFITS OF BRUSSEL SPROUTS FOR DOGS?
Brussel sprouts have many health benefits for dogs.
One of the most important is that they are very nutritious. They are rich in vitamin C and iron, which can help with building a strong immune system.
They also provide protein, B vitamins (riboflavin), potassium, calcium , magnesium, and zinc.
Brussels sprouts can improve a dog's digestion, which can help if they are suffering from diarrhea or constipation.
They have antioxidants, which can help to fight cancer and protect their cells against damage from free radicals – a byproduct of metabolism that increases the risk of many diseases including heart disease.
Brussel sprouts are an excellent source of omega-three fatty acids, which help to decrease inflammation and they also keep your dog's skin and coat healthy.
In addition, they are high in fiber and low in fat, making them a great, low-calorie option for dogs that are on a diet.
HOW SHOULD I PREPARE BRUSSEL SPROUTS FOR MY DOG?
Peel off the outer leaves of the Brussel sprouts and cut off the ends.
You could then feed them raw to your dog. Some dogs will eat anything and would wolf down a whole brussel sprout as if it were a crumb. This is not ideal though.
Apart from being a choking hazard, dogs get more benefit from veggies when the vegetable is pureed or chopped up small. You can do this by hand, roughly chopping the sprouts with a knife, or toss them in a food processor for a few seconds.
Another way to prepare them is to steam them, and then chop them up.
My dog is particularly fussy and wouldn't touch a vegetable with a barge-pole, so I have to pop them in a food processor and blitz them up. I then add a little to her dinner and mix it in well. No more spitting out veggies in this house!
WHAT ARE THE RISKS OF GIVING MY DOG BRUSSEL SPROUTS?
If you give your dog too many brussel sprouts, be warned that they can cause gas and stomach upset.
Whilst the fibre in sprouts is good for digestion, eating too many of them could lead to constipation.
The most serious risk of dogs eating brussel sprouts is any possible allergic reaction. Thankfully, this is fairly rare, but if this does happen, your dog should see a vet as soon as possible.
Please don't give your dog brussel sprouts as leftovers from your dinner plate if they are bathed in gravy or butter sauce; the gravy will most likely contain onion, which of course is toxic to dogs, and the butter is very fatty, a potential problem for many dogs, especially those suffering from pancreatitis.
CAN I FREEZE COOKED BRUSSEL SPROUTS?
You can freeze fresh, uncooked sprouts. If you find that you've cooked too many Brussel sprouts for your Sunday lunch, then they can also be frozen once cooked. This is helpful for people who are not going to use them all immediately and want to have some on hand. Don't forget to label and date the container or bag with the sprouts in it!
Saving leftovers can be a great way to make sure that you always have something healthy on hand for your pup. It's also much more affordable than buying fresh vegetables every time, AND, it ensures that there is no waste.
HOW MANY BRUSSEL SPROUTS CAN A DOG HAVE?
One cup of brussels has less than 40 calories. That means you can safely feed your pup brussel sprouts without worrying about their weight! Added to the fact that they are a healthy, dog-safe veggy, this makes them super useful if your dog is overweight or has diabetes. A general rule of thumb is that your dog shouldn't have more than 10% of his daily intake in treats or extras.
RECIPES AND IDEAS FOR DOG FOOD OR TREATS USING BRUSSEL SPROUTS
The easiest way to give your dog some brussel sprouts is to simply chop them up well and add them to your dog's dinner.
You can also make a tasty, crunchy snack for your dog by dehydrating brussel sprouts. Trim them, then slice them quite thinly (around 1/4 inch thick). Lay them out on a dehydrator tray and dry them at 125°F/50°C for at least 6 hours. Check on them from time to time to see when they are done, and keep dehydrating if they are still soft.
Small unit – can be stored away easily after use
Trays are easy to clean
Variable temperature
Several trays lets you prepare larger batches
Temperature control
Programmable timer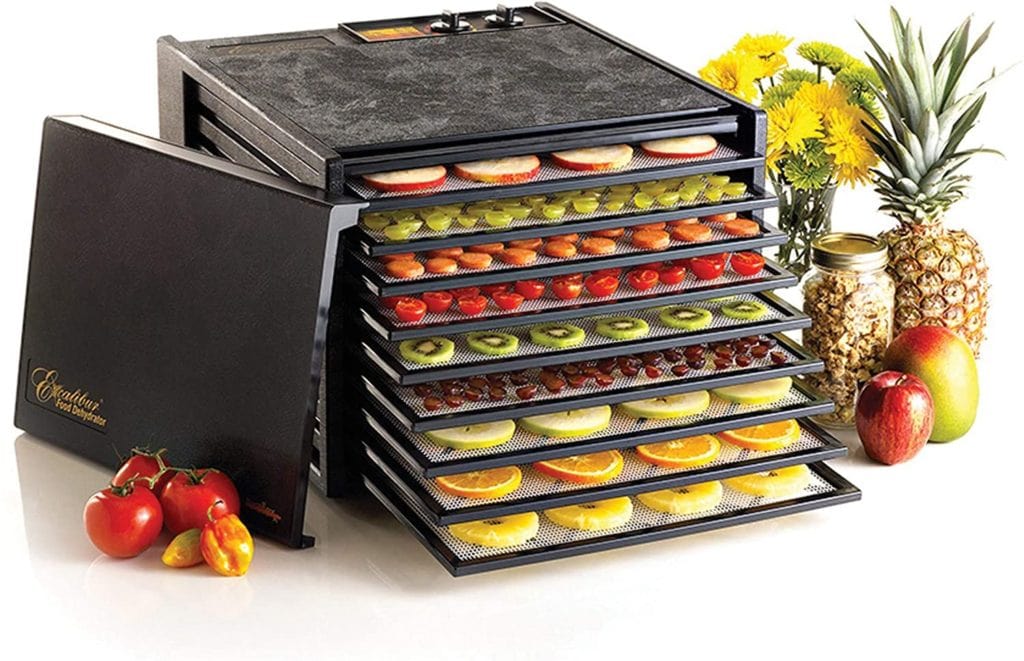 If you don't have a dehydrator, you can use your oven on the lowest setting. If your lowest setting is too high, leave the oven door slightly ajar to let some of the heat escape.
CONCLUSION
Brussel sprouts are a nutritious, low-calorie vegetable that can provide your dog with lots of important vitamins and minerals. The only likely risks to feeding brussel sprouts to dogs are gas, stomach upset or constipation. If you notice any of these symptoms after introducing them into your pup's diet, it would be best not to continue feeding them.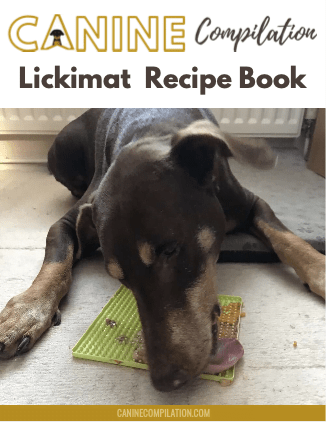 REFERENCES
Healthline Brussels Sprouts