Make Over 500 Delicious And Healthy Little Dog Treats For Less Than $1
Making your own dog treats is a no-brainer: it's fun to do, it's cost-effective and you can avoid all those unhealthy ingredients found in many store-bought treats. Apart from the ingredients, all you need is a great silicone dog biscuit mold and a suitable recipe.
If you haven't already tried it, I strongly recommend you get a silicone pyramid pan to use as a mold – from just one tray of pyramid pan dog treats you get over 500 fantastic little doggy delights!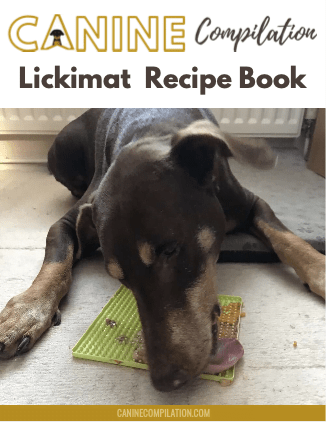 In this article: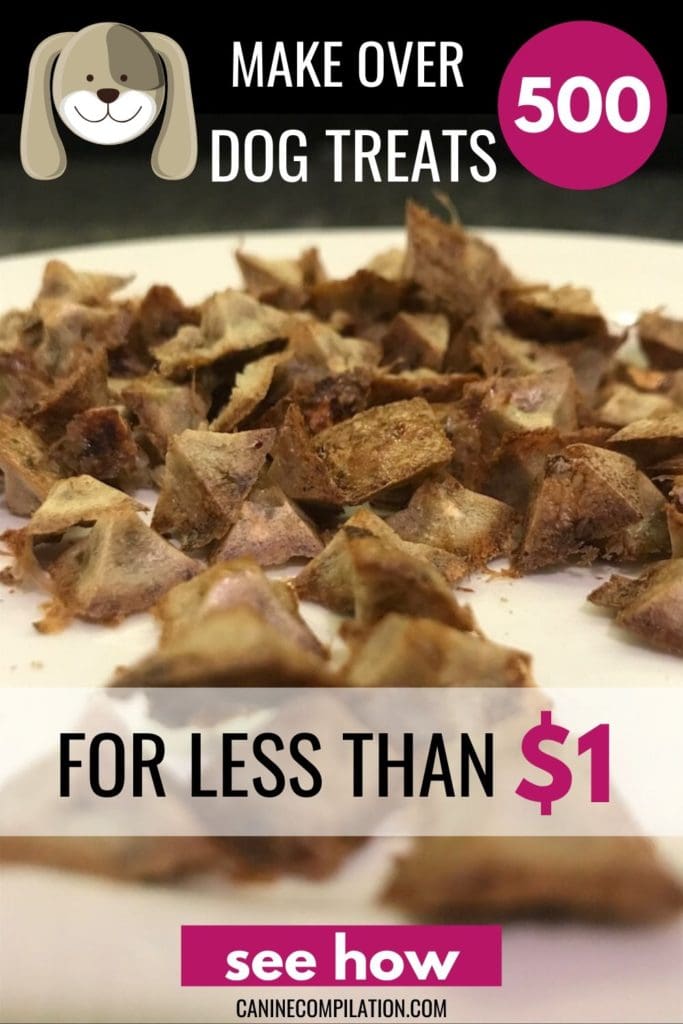 Pyramid Pan treats
Pyramid pans were not originally designed as molds for treats. They are meant for allowing the fat to drain away from food during oven baking. But, turned upside down (ie with the pyramids pointing down), this same mat gives us hundreds of tiny spaces to fill with dog treat recipes! Get a pyramid pan like mine here.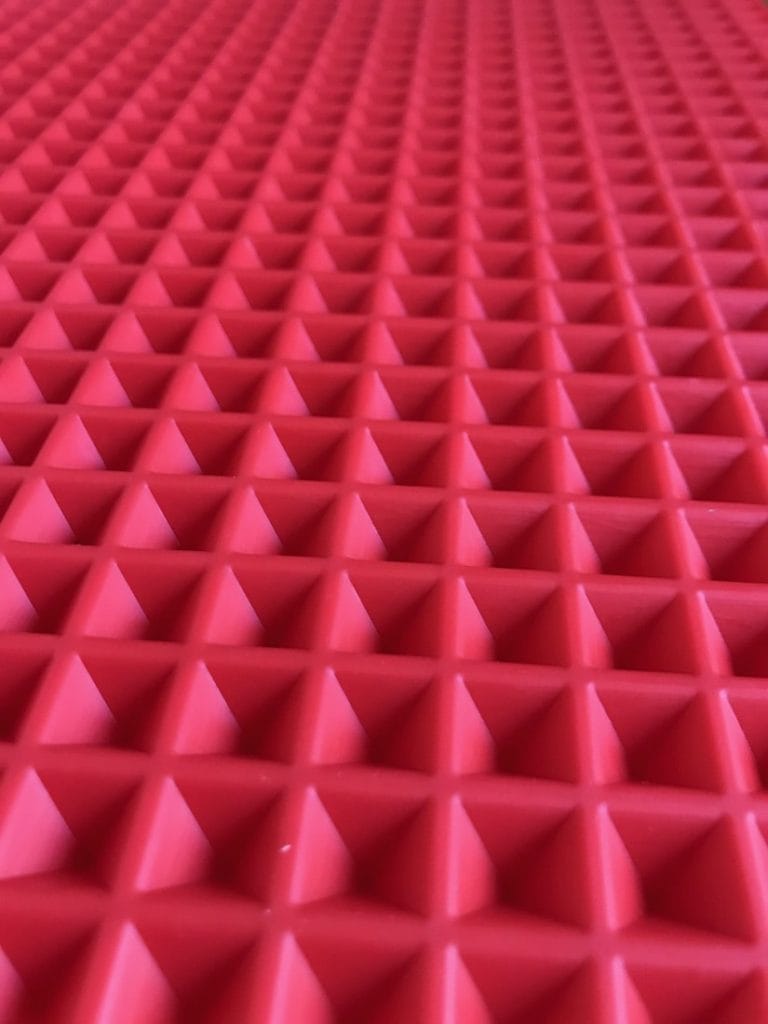 Silicone baking mats for dog treats
There are now lots of silicone baking sheets that ARE designed with teeny weeny treats in mind, and they come in many different shapes.
As well as sheets, there are so many fantastic molds you can use to make treats. Larger shaped molds are great for things like ice-pops and pupsicles, or for bigger one-off treats.
It's easy to overdo it on treats. However, since the treats made in pyramid pans are so tiny, they are perfect – you're far less likely to end up with overweight pups (unless you feed your pup the whole lot at once of course!).
Plus, you can choose your recipes carefully. I generally make my treat recipes to be as as healthy as possible, often using ingredients that they would have in their dinner bowl. In this sense, I count the treats as part of their daily food allowance.
Recipes for dog treats using Pyramid Pan silicone molds
The quantities in each of these recipes are for a single batch – ie there's enough to fill one Pyramid Pan mold.
Moreish Meaty Morsels Recipe
Ingredients
45g meat: I used 20gr lamb liver plus 25gr minced beef (lean). Use whichever meat you like or have to hand
15gr broccoli / green beans / kale / spinach
1 medium egg including the shell
2 tsps ground oats (you could use ready made oatmeal instead)
a little water
Instructions
Pre-heat the oven to 180degC
Blitz all the ingredients except for the water in a food processor until it's a mush. Add a little water to get a batter-like consistency.
Pour over the silicone baking sheet or Pyramid Pan sheet. Use a spatula or other flat implement to push the mixture into all the holes.
Bake for 20 minutes at 180degC, then tip the treats out onto a tray and leave them in the oven for another 10 minutes, with the oven turned off and the door very slightly ajar to let the moisture escape.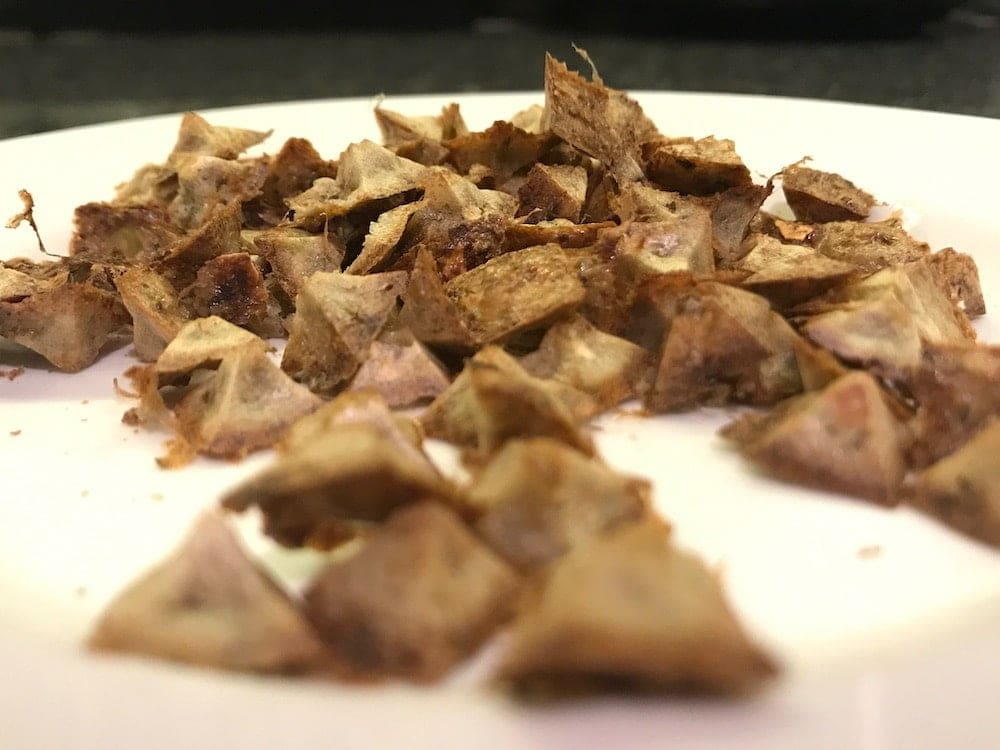 Here is an alternative to the Pyramid Pan baking sheet – the principle is exactly the same. Just prepare the mix and pour it over the indents, being sure to scrape over the surface of the mat to fill each indent and leave the top of the mat clean of mixture. Get a dot pan like mine here.
Pyramid Pan / Dot Dog Treats – Tuna
If you enjoyed making the recipe above, how about trying a Pyramid Pan fish recipe? You can make it up in any pyramid pan or baking sheet design.
Conclusion
Making your own dog treats is economical, fun and much better for your four-legged friend! It takes very little time to whip up a batch of delightful doggy morsels for your favourite mutt!
Why not go one step further and make your fur baby a washable snuffle mat for his treats? Sniffing is so important for our dogs and the combination of a snuffle mat and Pyramid Pan treats is a canine match made in heaven! Of course, if you don't want to make a snuffle mat, you can always just buy one.