Should You Worry If Your Dog Eats Cheese? Check The Benefits And Risks Of Giving Your Dog Cheese
Time to come clean: I'm a cheese monster, I love the stuff. And so do my dogs. However, all cheese is not created equal, and whilst dogs can eat cheese, some types of cheese are not that good for your dog. Read on to find out what to pop in Fido's bowl… and what to keep for yourself.
This article may contain affiliate links. As an Associate with Amazon and other companies, we may earn commissions from qualifying purchases. Don't worry, there's no extra cost to you!
WHAT ARE THE HEALTH BENEFITS OF CHEESE?
There are hundreds of different types of cheese. Generally speaking, cheese is nutritious, though it is often calorie dense. It gives us: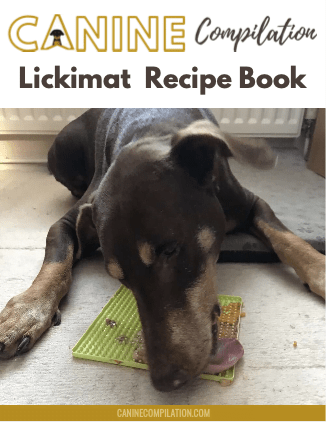 WHAT IS THE BEST KIND OF CHEESE TO GIVE MY DOG?
Given that there are many, many different kinds of cheese, which cheese is more suitable for dogs? That partly depends on what you want to use it for, and whether your dog has any health issues to take into consideration.
LOW FAT CHEESE FOR DOGS
Cheese can be fattening, so if you're concerned about your dog's weight, stick to low fat cheese for your dog treats. Look out for ricotta, mozzarella, low fat cottage cheese or soft goat's cheese. One thing to be aware of though, is that soft cheeses tend to be higher in lactose.
CHEESE LOW IN LACTOSE
Aged cheeses are lower in lactose.
Cheese is one of the few, original culinary gems to come out of the UK, and cheddar is probably the most famous of them all. A good, vintage cheddar is sheer heaven.
Thankfully, aged cheeses like cheddar, swiss cheese and parmesan have lower lactose levels. This is due to the bacteria in the cheese breaking down the lactose over time, so the older the cheese, the less lactose it will have.
WHY GIVE MY DOG CHEESE?
HIGH VALUE TREATS
Certain food seems to act like a magnet to dogs. In our household, just the sound of unwrapping the cheese is enough to bring the dogs running into the kitchen at full speed. This makes it a useful food to use as treats when I'm doing training with them, as I'm sure to have their attention if there's some cheese on offer.
THE SMELL FACTOR
Strong smelling cheeses are also great for use in scent work and Nosework activities.
PILL POCKETS
When my beautiful boy needed to take daily pills because of the neurological illness he had, getting him to take his pills was a daily struggle. In the first instance, I always hid them in his bowl with his food. Half the time I'd get away with it and he'd wolf the pill down with his dinner. However, on the days he found the pill, he would spit it out. That meant I had to get the cheese out.
A little cube of cheese makes for a great pill pocket – just mold it around the pill. If it's a little too hard to hold its shape – as is the case with a vintage cheddar – gouge out a little cave in the cube of cheese, put the pill inside and cover the pill with the bit of cheese you gouged out. Worked for me every time.
HOW MUCH CHEESE IS OK FOR DOGS?
Cheese can make a fantastic occasional treat for dogs. Obviously, you wouldn't feed your dog cheese as his main meal.
HOW CHEESE CAN BE BAD FOR DOGS…
LACTOSE INTOLERANCE
Lactose is a type of sugar, mainly found in milk. Some dogs are lactose intolerant, meaning they have difficulty digesting milk and milk products.
However, cheese is in fact quite low in lactose compared to other dairy products such as yogurt, milk or cream. This is because when milk is processed into cheese, it lowers the amount of lactose.
Symptoms of lactose intolerance include:
FAT
Everything in moderation… including cheese.
This is true not just for our dogs, but for us too of course! Cheese is high in fat, so whilst it might make a tasty treat for your dog, serving him up a whole fondue isn't a great idea (I'll save the fondue for me!).
Too much fat in a dog's diet can potentially result in a very dangerous illness called pancreatitis.
If you plan to give your dog a high fat cheese, be sure to make it just a small amount. However, there is one type of cheese that is typically high fat AND high in lactose, that I do sometimes use with my dogs, and that is cream cheese. I get a low fat variety though, and use it sparingly – just enough to make their toothbrush toy super appealing to them.
TOXIC INGREDIENTS
There are also lots of delicious gourmet cheeses on the market these days that have exciting added ingredients. Some of these though may be toxic to dogs, like onion for instance.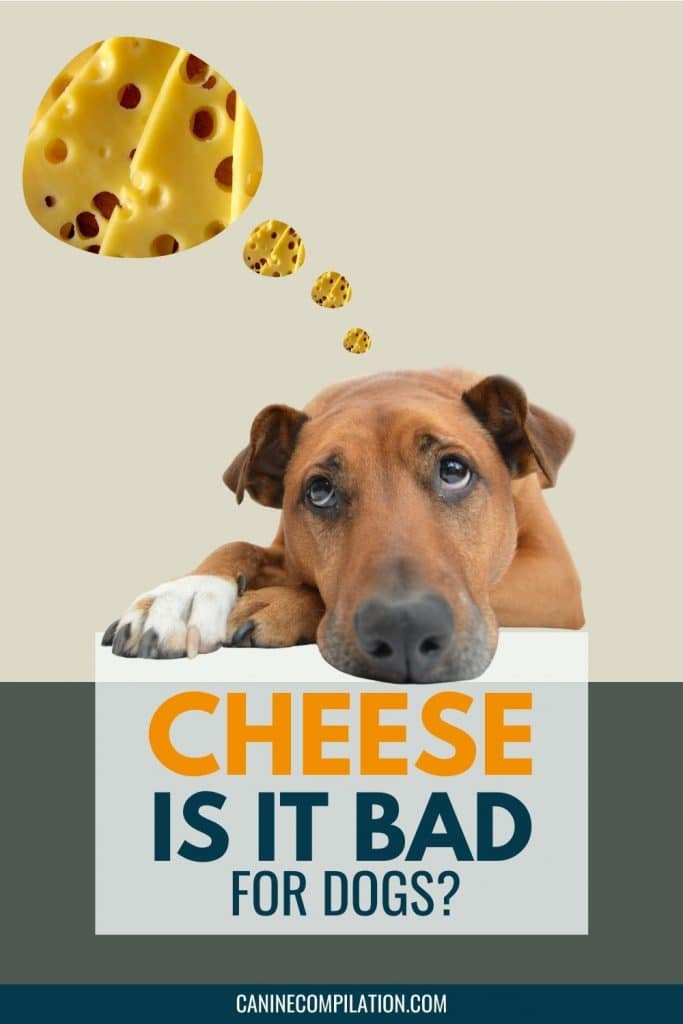 CONCLUSION
If your dog isn't lactose intolerant, cheese makes for a tasty dog treat that your pooch is sure to enjoy. There are plenty of dog treat recipes with cheese, as well as dog enrichment toys that you can fill with cheese. Just keep the amount small and steer clear of cheese with added ingredients like onions and chives.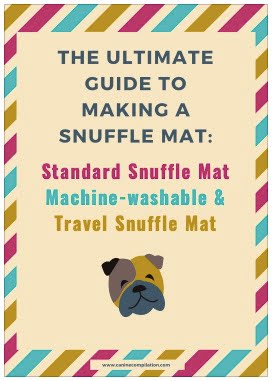 As always, this article is not intended to replace medical advice, but rather, to help you make informed decisions to improve your dog's health and wellbeing. Please, always seek your vet's opinion, especially in the case of your dog being ill.
FREQUENTLY ASKED QUESTIONS
Can dogs eat cheese?
Yes, they can. Some dogs however may be lactose intolerant and so eating cheese may make them ill.
What kind of cheese can dogs eat?
Low fat, and aged cheeses are the best choice for dogs.
Here are some homemade dog treat recipes that have cheese in them.
REFERENCES