This recipe has just 2 ingredients – turkey and chia seeds – and can be made either in the oven or dehydrator. It couldn't be simpler! It's an easy way to feed your dog nutritious treats without breaking the calorie bank too!
This article may contain affiliate links. As an Associate with Amazon and other companies, we may earn a commission if you click and purchase with one of our links. There's no extra cost to you. Thanks!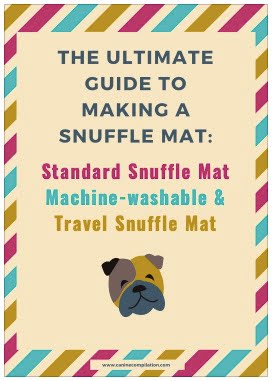 Chia seeds are a superfood packed with nutrients. They are high in protein, healthy fats and fiber. They really are a powerhouse of goodness.
They are rich in Omega-3 fatty acids, so combining them with turkey helps to balance out the Omega-3 : Omega-6 proportions.
If you'd like to know more about the health benefits that chia seeds give your dog, get the details here.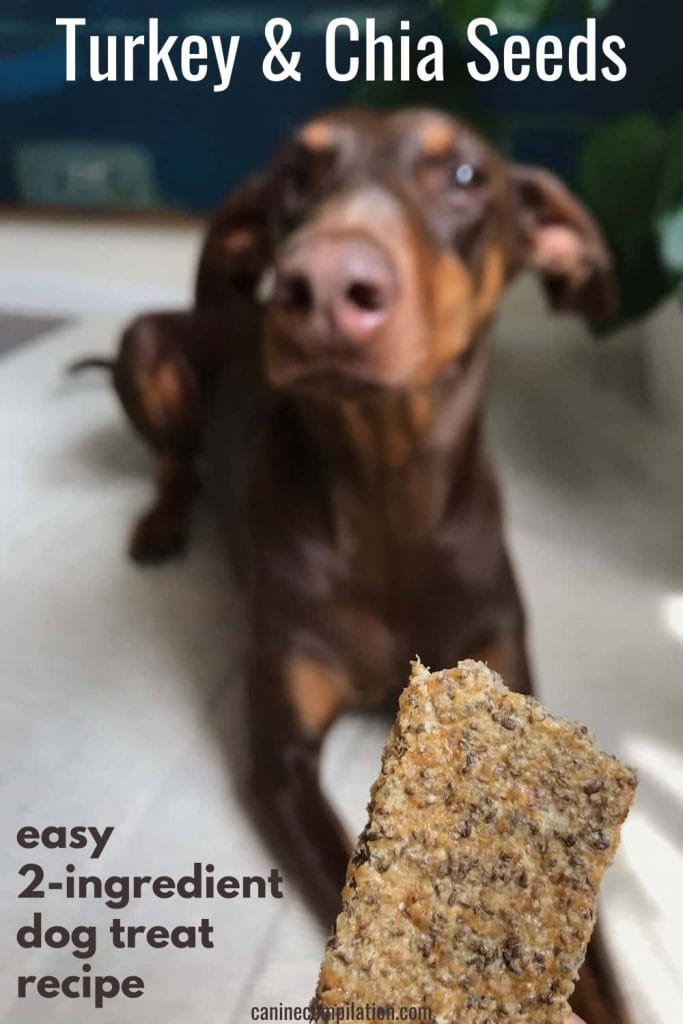 TURKEY AND CHIA SEED DOG TREAT RECIPE
INGREDIENTS
250gr / 8.8 oz ground turkey (turkey mince)
25gr / .9 oz milled chia seeds
EQUIPMENT REQUIRED
Baking tray / dehydrator tray
Rolling pin
Greaseproof / parchment paper
Food processor
Grinder – to mill the seeds if you bought whole chia seeds
FANTASTIC BLENDER / GRINDER
A blender you can also use as a grinder is such a useful tool to have for making treats.
As well as using it for your own needs, like making smoothies or grinding coffee beans, it's perfect for grinding oats, nuts, seeds and even dried fruit for dog treat recipes.
EXCELLENT FOOD PROCESSOR
KitchenAid makes solid, reliable equipment that will easily handle any number of dog treat or human baking projects you have planned.
INSTRUCTIONS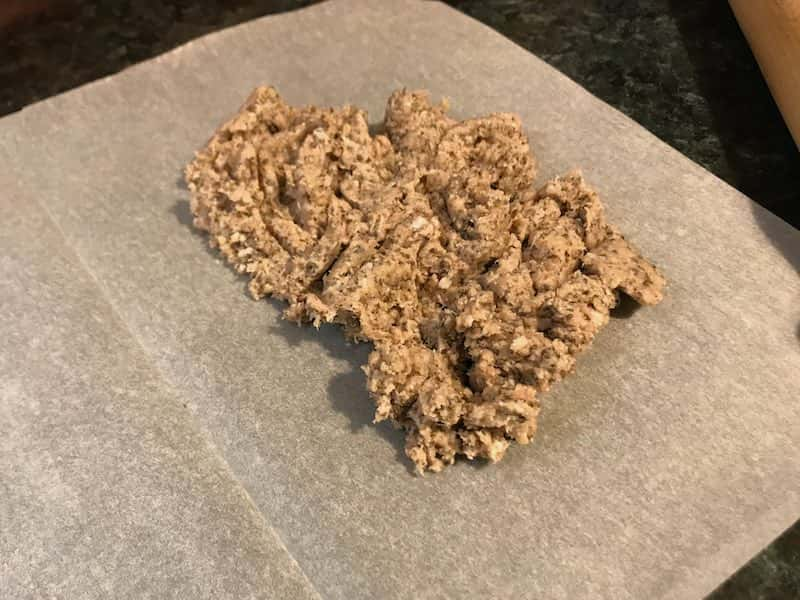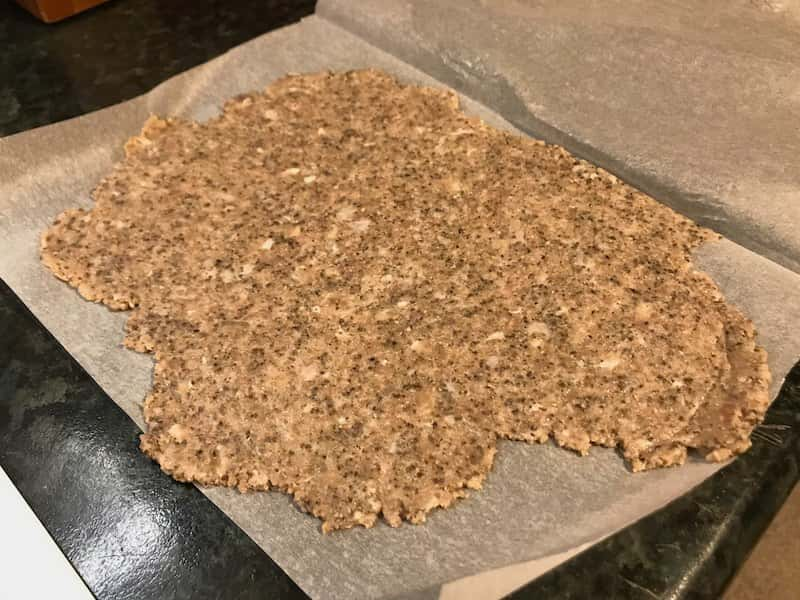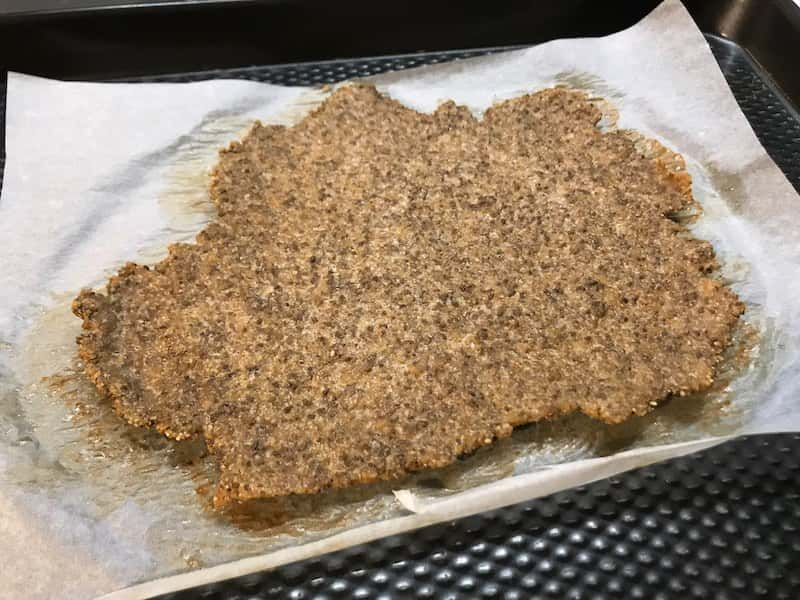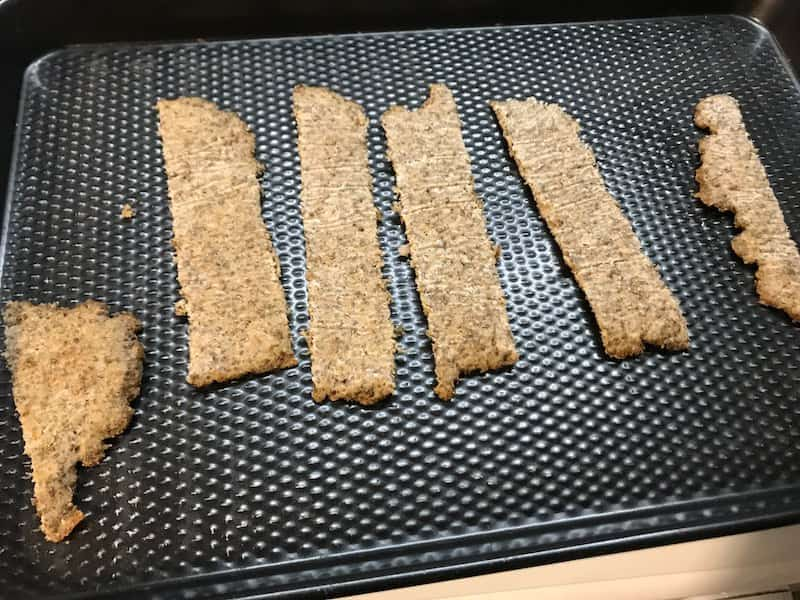 CONCLUSION
This turkey and chia seeds dog treat recipe is easy to make with just 2 ingredients. It's a really nutritious, low calorie option for your pup!
Grisha Stewart's Dog Training And Behaviour School
DOG BEHAVIOUR PROBLEMS?
NEED TO UP YOUR DOG TRAINING?
Get access to hundreds of hours of video classes, eBooks, special events and live sessions, covering most aspects of dog training and behaviour:
puppy training
dog reactivity, aggression, resource guarding
dog confidence, fearful dogs
loose leash walking