This Super Easy, Easter Dog Biscuit Recipe Has Just 3 Ingredients
When you make your own dog treats, you can be sure of what you're giving your dog. So many treats are full of cheap, unhealthy fillers. Not these! These Easter dog treats have only wholesome, nutritious ingredients. Plus, they're quick and easy to make!
This article may contain affiliate links. As an Associate with Amazon and other companies, we may earn commissions from qualifying purchases. Don't worry, there's no extra cost to you!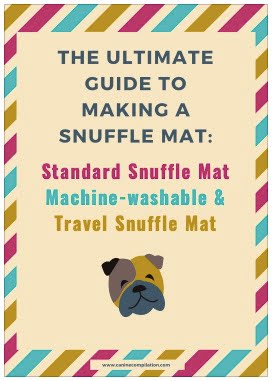 ABOUT THE INGREDIENTS
Although there are just 3 ingredients, you can swap out the protein for a different protein, and likewise for the flour.
GROUND MEAT OPTIONS
You can make these treats with chicken, turkey or rabbit.
I often use ground or minced rabbit in my treats. I am lucky enough to have a local butcher who sells rabbits that are hunted from a nearby country estate, so they are free range rabbits too!
I cook the whole rabbit in a slow cooker until the meat is tender. Then I carefully remove the bones: rabbit has lots of little tiny bones, so if you plan to do this yourself, be very thorough! You don't want bits of bone sneaking into your Easter dog treats.
Then I put the meat in the food processor and blitz it until I have finely ground rabbit mince. I keep the bones and make bone broth with them – great for lots of other treats and for whenever my dog has a sensitive stomach!
Rabbit is a fantastic protein for dogs:
However, not everyone has the option of buying rabbit. If that's you, some lean turkey mince or ground chicken will do just fine.
FLOUR OPTIONS
I do not use all purpose flour at all in my dog treats – see here for more information about what flour is best for dog treats.
Instead, for these Easter dog biscuits, I use oatmeal (ground oats) or almond flour (ground almonds), or a blend of the two.
If you don't have oatmeal, but you do have oats, you can easily grind up oats for your dog treat recipes in a food processor, or even better, a coffee / nut grinder. I don't use my coffee grinder for coffee at all!
A coffee grinder is useful for so much more than grinding coffee.
In fact, I never use mine for coffee. It's dedicated to grinding oats, nuts, seeds and even dried fruit for my dog treats.
RECIPE: EASTER BISCUITS FOR DOGS
I didn't bother to decorate these biscuits, but you could easily pipe on some pretty features if you wanted to.
EQUIPMENT NEEDED
Rolling pin
Weighing scales
Bowl
Baking tray
Greaseproof / parchment paper
Cookie cutters
Food processor
(optional) grinder to grind oats
I have a set of cute cookie cutters that are perfect for Easter dog biscuits
INGREDIENTS
INSTRUCTIONS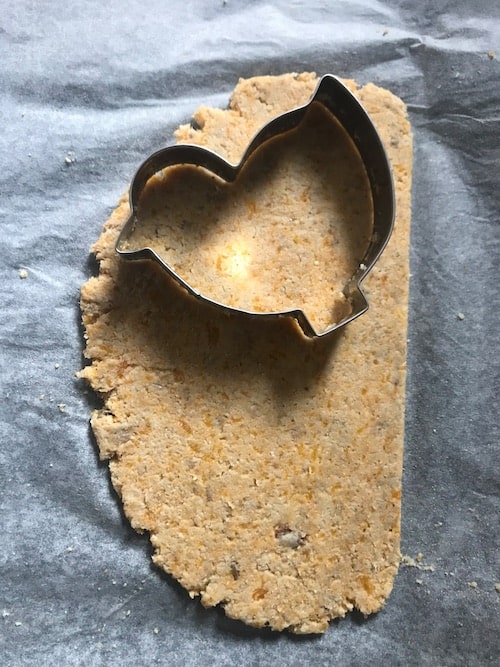 These Easter dog treats will keep for 4-5 days once cooked. To make them last longer, you can dehydrate them.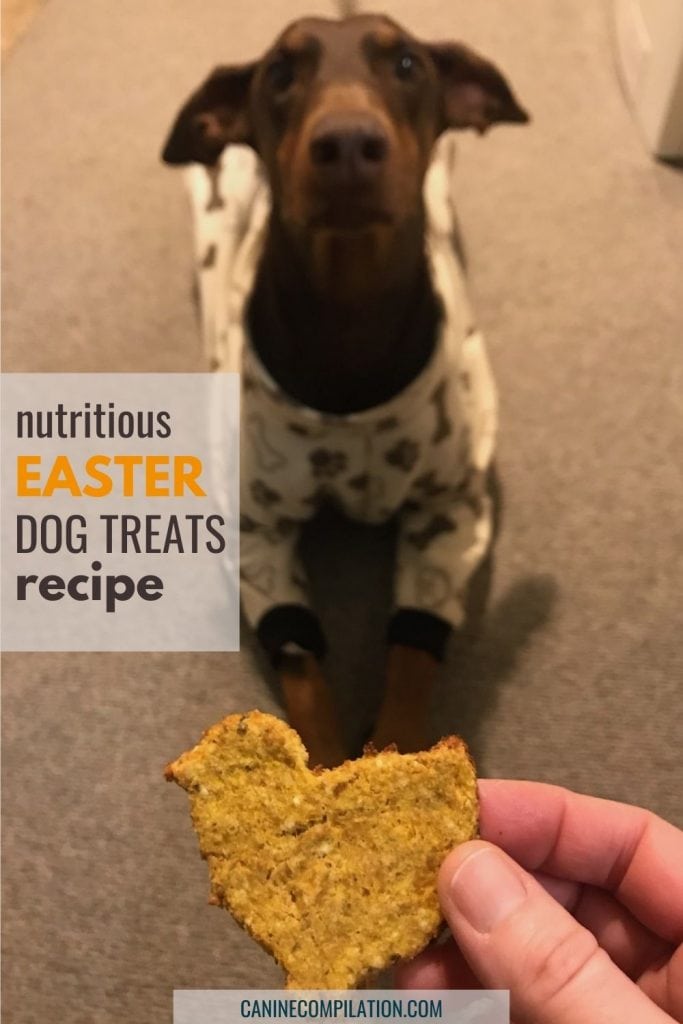 OTHER DOG TREAT RECIPES
If you liked making these treats, why not try some more baked dog treat recipes: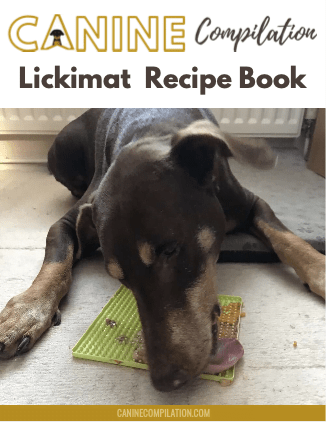 REFERENCES