Should You Worry If Your Dog Eats Cranberries? Check Out The Benefits And Risks If Your Dog Has Cranberries
Cranberries are well known as being super nutritious for us humans, but what about for our dogs? Can dogs eat cranberries? Not only can they, but they are very good for them. Indeed, many of the better quality dog food companies now incorporate them in their dog food. However, there are a couple of things to look out for when giving your dog cranberries.
This article may contain affiliate links. As an Associate with Amazon and other companies, we may earn commissions from qualifying purchases. Don't worry, there's no extra cost to you!
WHAT ARE THE HEALTH BENEFITS OF CRANBERRIES?
Cranberries are mostly water (almost 90%!), carbs and fibre, but they are also rich in these vitamins and minerals, as well as in antioxidants:
WHAT ARE THE HEALTH BENEFITS OF CRANBERRIES FOR DOGS?
In addition to the health benefits listed above, cranberries are also used in some supplements for dogs. These supplements are often recommended by vets to help dogs suffering from urinary tract infections. They are intended to boost the immune system and support kidney, bladder and urinary tract health. If your dog suffers from kidney, bladder or urinary tract problems, ask your vet about helping your dog with one of these supplements.
These Cranberry Bladder Bites are soft chews, made specifically for dogs
Promote healthy digestive system
Boost immune system
Antioxidant
Made with natural ingredients
Chicken or bacon flavours
Kidney, Bladder & Urinary Tract Support
However, raw cranberries don't actually taste that yummy, being pretty sharp on the palate. You might find your dog doesn't enjoy them raw either, especially if given alone. If you mash them up and mix them into his dog food though, you can sneak some fantastic nutrients into his diet.
Alternatively, you can add cranberries to homemade, healthy dog treats.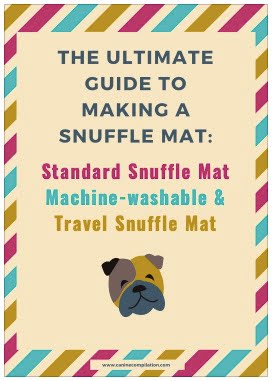 WHEN ARE CRANBERRIES BAD FOR DOGS?
Raw cranberries and dehydrated cranberries are dog-safe, but beware of cranberry products that have been sweetened, or dusted with sugar.
Cranberry jelly or cranberry sauce should not be given to a dog. Apart from the high sugar content, they may also contain other ingredients that are harmful to dogs.
Some cranberry juice also has other things in it that are toxic to dogs, such as grape juice.
Also, if you're a fan of those delicious dried fruit pick-and-mixes, and you share them with your fur baby, make sure that the cranberries are not accompanied by anything that is toxic to dogs: you may already know that raisins and macadamia nuts are two such food products.
HOW MANY CRANBERRIES CAN I GIVE MY DOG?
Whilst a small amount of cranberries is good for your dog, too many of them may well result in giving him an upset tummy, making him vomit and / or have diarrhea for a couple of days. Keep to a moderate amount, as a small supplement to the diet. A good rule of thumb is for fruit and veg to be around 10% of your dog's diet.
DOG TREAT RECIPES WITH CRANBERRIES
So now we've established that cranberries are an excellent addition to your dog's diet, here are a few recipes for dog treats that include cranberries!
CONCLUSION
Cranberries are a nutritious and healthy addition to your dog's diet. Be careful to avoid sweetened cranberry products though. Cranberries are also a great ingredient in dog treats.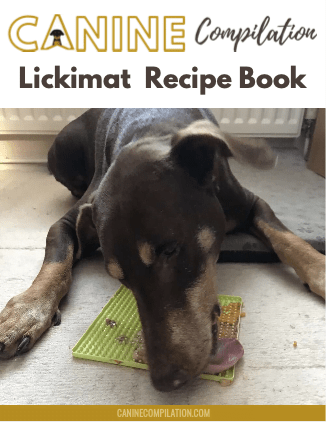 As always, this article is not intended to replace medical advice, but rather, to help you make informed decisions to improve your dog's health and wellbeing. Please, always seek your vet's opinion, especially in the case of your dog being ill.
FREQUENTLY ASKED QUESTIONS
Can I give my dog cranberries?
Yes, you can. In moderation, they are very healthy for dogs
Can dogs eat dehydrated / dried cranberries?
Yes, but avoid sweetened and sugar coated varieties
Can my dog eat cranberry sauce?
It's best not to give a dog cranberry sauce. There are usually lots of other ingredients in it, such as sugar or sugar replacement, which are bad for dogs.
What can cranberries do for dogs?
Cranberries are good for dogs, being high in certain vitamins, minerals and antioxidants.
REFERENCES