This Plant Can Help Treat Many Serious Conditions In Dogs – See How It Could Help Your Dog
Milk thistle for dogs is often used to help treat liver disease. Indeed, I gave my elderly dog milk thistle to help with a liver problem that he had – and it worked a treat.
However, milk thistle can help dogs with other medical conditions too, not just liver disease.
This article may contain affiliate links. As an Associate with Amazon and other companies, we may earn commissions from qualifying purchases. Don't worry, there's no extra cost to you!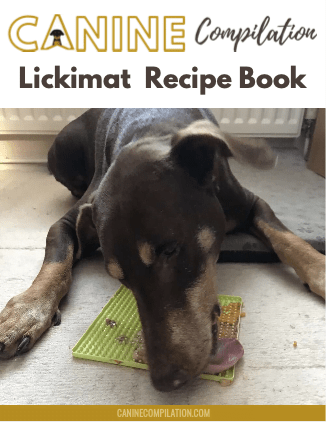 WHAT IS MILK THISTLE?
Milk thistle is a flower, in the Asteraceae family (the same family as the daisy). It's originally native to southern Europe and Asia, though it is now found across the world. In case you are thinking of growing your own plants to harvest, be warned that it's very invasive and once you've got it, you'll never be rid of it!
Milk thistle contains high levels of silymarin. 'Milk thistle' and 'silymarin' are often used interchangeably, but silymarin is in fact the active ingredient of the plant that has the medicinal properties.
Silymarin is itself comprised of several other compounds, including silybin, silydianin and silychristine.
HOW MILK THISTLE CAN HELP YOUR DOG
PROTECT YOUR DOG'S LIVER WITH MILK THISTLE
Research has shown that using milk thistle is a safe and effective way to treat various liver problems.
My beautiful dobermann, Mino, was 12 when a routine blood test flagged abnormally high ALP enzymes. They were crazy-high, over 2000, and the normal range is 23-212.
This indicated a major problem with his liver, so an ultrasound was done. He had a large growth in his liver, which the vet concluded was a tumour. Due to my boy's age, and the fact that he also had a neurological illness, Wobblers, we did not operate.
LIVER SUPPLEMENTS FOR DOGS
So, I gave him milk thistle and SAM-E to support his liver. He had Denamarin for one month (this is mainly S-Adenosylmethionine, commonly known as SAMe, and silybin). I then continued with just milk thistle for a month, a break of 2 weeks, then another round of milk thistle.
On his next blood test, his ALP level had dropped to less than half its last count – still far too high but an amazing improvement. My vet said to me 'Whatever you're doing, keep doing it'.
I highly recommend Denamarin liver support. I saw a huge improvement in my dog's enzyme levels when he was on this medication.
MILK THISTLE FOR PANCREATITIS
Pancreatitis symptoms can be eased with milk thistle.
We moved house recently, and the weekend we moved, my 7 year old female doberman came down with an acute pancreatitis. Nothing had changed in her diet, but perhaps she had found and eaten something in the new garden.
Our vet, who is trained in herbal medicine for dogs, suggested I give her milk thistle to help ease her pancreatitis symptoms.
MILK THISTLE FOR KIDNEY DISEASE
Research has shown that milk thistle can speed up recovery and healing time for dogs with kidney disease.
MILK THISTLE FOR DIABETES
Studies have shown that milk thistle can improve diabetes, lowering blood sugar levels.
MILK THISTLE FOR CUSHING'S DISEASE
Milk thistle can help support the liver from the increased cortisone levels produced in a dog with Cushing's disease.
HOW DOES MILK THISTLE WORK?
It's an antioxidant. It helps protect the liver from free radicals.
It helps maintain a healthy liver structure. It stimulates the growth of new liver cells.
It protect the liver against toxins.
It supports lymphocyte cells in the immune system.
It has antiviral and anti-inflammatory properties.
MILK THISTLE FOR DOGS – DOSAGE
Milk thistle is one of the few herbal remedies recommended by western medicine, but you don't need a prescription to get it. You can buy milk thistle in capsules, liquid, tablets or powder form.
For dogs, milk thistle is usually given as a pill or capsule. You can also get liquid milk thistle for dogs, again, given orally.
The dosage for pills, tablets and capsules will be stated be on the medication. The powder can be given daily as follows
<5kg / 11lbs body weight: 1/4 teaspoon
5-15kg / 11-33 lbs body weight: 1/2 teaspoon
15-30kg / 33-66 lbs body weight: 1 teaspoon
15-30kg / 33-66 lbs body weight: 1 teaspoon
30kg+ / 66 lbs+ body weight: 1 1/2 teaspoons
Research has shown that it is more effective to split the dosage during the day, rather than feeding it once a day. If at all unsure, consult a holistic vet to discuss the dosage and how long to feed milk thistle for.
WHERE TO GET MILK THISTLE FOR YOUR DOG
You can buy milk thistle in its various forms in health food shops, from a herbalist / holistic vet, and online.
CAN I USE HUMAN MILK THISTLE FOR MY DOG?
You can use milk thistle meant for humans on your dog, but be careful with the dosage: consult a holistic vet to discuss the dosage and how long to feed milk thistle for.
Be especially careful with the liquid form as it may contain alcohol.
IS MILK THISTLE SAFE FOR DOGS?
Milk thistle has an excellent safety record in dogs.
WHAT ARE THE SIDE EFFECTS OF MILK THISTLE ON DOGS?
One known side effect for some dogs, especially with high doses of milk thistle, is diarrhoea. If this occurs, try reducing the dose.
BREEDS OF DOG MORE SUSCEPTIBLE TO LIVER DISEASE
Certain breeds of dog are more prone to liver problems, such as Labrador Retrievers, Cocker Spaniels, Springer Spaniels, Dobermanns, Dalmatians, Great Danes and Cairn Terriers.
CONCLUSION
Milk thistle for dogs is useful and effective in treating several conditions, including liver disease, diabetes, pancreatitis Cushing's disease and kidney disease.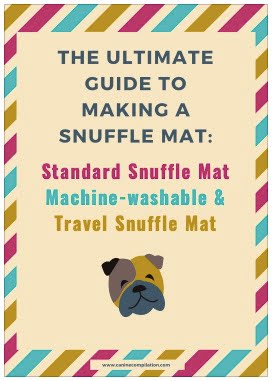 As always, this article is not intended to replace medical advice, but rather, to help you make informed decisions to improve your dog's health and wellbeing. Please, always seek your vet's opinion, especially in the case of your dog being ill.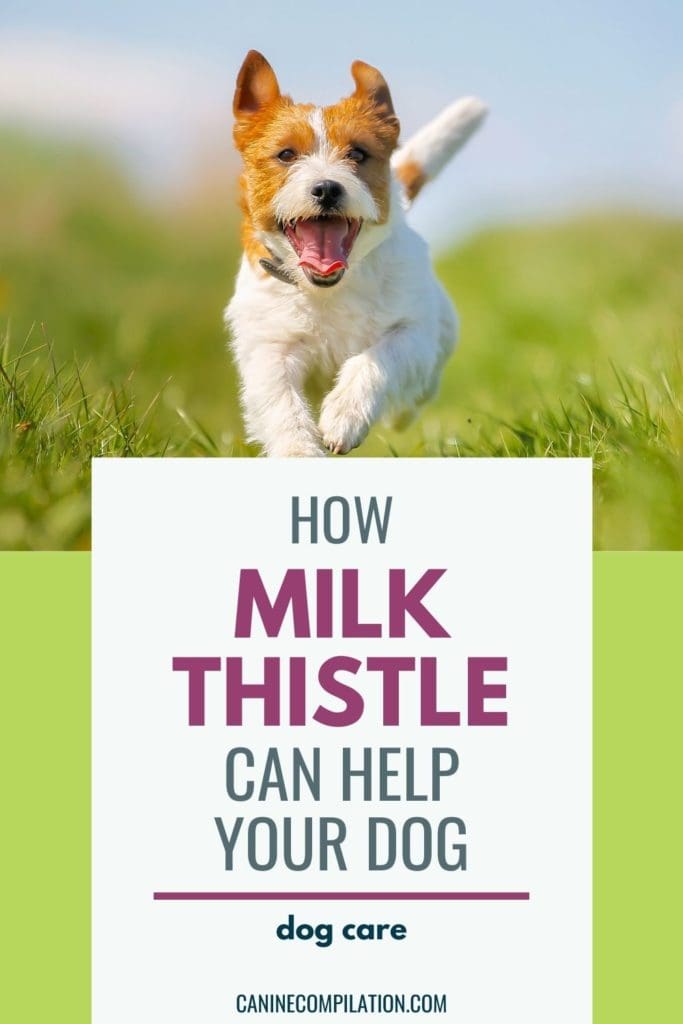 REFERENCES