We've had really hot weather the past few days and as a result, my dog is off her food. She usually wolfs down her dinner, but she has lost her appetite with this heatwave.
There are many reasons why a dog may stop eating, not just heat. If your dog isn't really interested in food anymore it could be nothing to worry about, but it might be a sign of serious illness. There could be underlying health problems ranging from dental diseases all the way up to kidney disease and pancreatitis.
So, if you're wondering 'Why does my dog not want to eat? Is my dog sick if he won't eat?', read on for the most common reasons why your dog may have lost his appetite.
This article may contain affiliate links. As an Associate with Amazon and other companies, we may earn a commission if you click and purchase with one of our links. There's no extra cost to you. Thanks!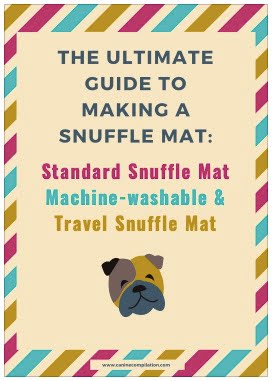 MY DOG WON'T EAT BUT DRINKS WATER
In the summer heat, my dog definitely has less appetite, but she is still drinking plenty of water. So long as she is drinking water and her behaviour and health are otherwise normal, not eating much for a day or two isn't a concern.
MY DOG WON'T EAT ANYTHING
So what do you do when your dog won't eat a thing?
Here are some questions to ask yourself about your dog's eating habits, to understand better what's going on. If you are urgently worried about your dog's lack of appetite, get a vet consultation right away.
HOW LONG HAS YOUR DOG BEEN OFF HER FOOD?
When we feel under the weather, we don't feel like eating. It's the same with our four-legged family members. Usually, feeling ill passes after a couple of days with no consequence. If your dog won't eat or drink and just lays around, he might simply be feeling under the weather.
"My dog isn't eating but acting normal".
If your dog is off her food, as long as she is otherwise normal and there are no other symptoms like lethargy, vomiting or diarrhoea, then it will probably pass in a day or two.
"My dog won't eat and is acting weird".
However, if you notice that your dog is behaving differently AND she's not eating as normal, it's time to get her to the vet.
DOES YOUR DOG HAVE DIARRHEA, OR IS YOUR DOG VOMITING?
If your pup has diarrhoea or is vomiting, and is refusing to eat, monitor her closely.
If after 8 hours she's still got no appetite and she's still vomiting and/or has diarhhea, get her to the vet.
It might be nothing, but it could be something serious that needs to be treated, such as pancreatitis (read more about pancreatitis in this article). At the very least, your vet will be able to offer medication to help your dog with diarrhoea or vomiting.
YOUR DOG MIGHT BE ILL
Lots of illnesses can cause appetite loss. These could be ongoing illnesses or a new problem that has recently developed. Has your dog been gradually losing interest in food, or is it a sudden lack of appetite?
WHEN SHOULD I WORRY ABOUT MY DOG NOT EATING?
If your dog doesn't want to eat for more than a couple of days, get her checked by the vet. If she doesn't want to eat AND she has diarrhoea and/or is vomiting, don't wait for a couple of days. Get her in for a consultation with your vet.
MEDICATION
Has your dog been put on medication, or has the existing medication changed? Has he just had a vaccination?
These are common reasons for dogs to lose their appetite. It doesn't mean that the medication isn't working, it just means your dog has had an adverse reaction and perhaps needs time to adjust.
How long ago did you put him on this medication? If he has been taking it for a week or more and you've seen a change in his appetite, he might need an alternative medication or a smaller dose.
Regular vaccinations can also affect a dog's health, sometimes very seriously. If your dog is off his food after a recent vaccination, this is probably the culprit. Keep an eye on him and watch out for any other symptoms.
HAS SOMETHING CHANGED IN YOUR DOG'S LIFE?
Has something big changed in your life, or your dog's life recently?
Major life changes impact our dogs too. A house move, relationship breakups, a new family member, a new dog family member, the loss of a family member, a new dog walker…
It saddens me to remember how my first dobermann, Piggy, reacted to problems I was having in my marriage. Poor Piggy actually dug a hole in the wooden floorboards of our home. As well as that, his appetite was affected.
Stress affects us all, dogs and humans alike.
IS YOUR DOG DEPRESSED OR ANXIOUS?
Lots of dogs must have celebrated when their human parents had to work from home with the onset of COVID. As people began to return to work though, those same dogs are having to handle being left alone for long periods again. Some cope better than others.
Does your dog leave her food in the bowl, but eat it down the minute you get home? This points to separation anxiety more than anything else.
Grisha Stewart's Dog Training And Behaviour School
DOG BEHAVIOUR PROBLEMS?
NEED TO UP YOUR DOG TRAINING?
Get access to hundreds of hours of video classes, eBooks, special events and live sessions, covering most aspects of dog training and behaviour:
puppy training
dog reactivity, aggression, resource guarding
dog confidence, fearful dogs
loose leash walking
YOUR DOG'S EATING PREFERENCES
Do you feed your dog the same food every meal?
When I was a kid, we fed our dog the same canned dog food, day in and day out. Poor dog!
Now, in my efforts to be a better dog mom, I give my dog more choice in life (read more on how important choice is for your dog). I vary her food so she doesn't eat the same thing every day.
Some dogs get bored with their food. How would you feel if you ate the same thing every day, two or three times a day for 15 years? I'm guessing not so great.
If your dog gets bored with her food she might begin to eat less. Try adding some variety to your dog's diet to see if that fixes it. Offer a tray of 3 or 4 different foods and let her choose.
I do this with my girl and she simply leaves things she's not interested in eating.
Another thing to consider is whether the dog food manufacturer has changed their recipe. Some dogs dislike a change in their food and need time to adjust. Does it say 'New and Improved' on the dog food tin or bag? That could be the culprit.
EATING TIMES AND ROUTINES
I can almost set my clock by my dog's behaviour. She knows exactly when I should be giving her breakfast or dinner. If I'm a little late, she'll come and pester me, reminding me that her bowl is empty!
Outside of those times though, she doesn't look for food.
"My dog won't eat in the morning anymore"
If you try to change your dog's routine – or yours – you might find that it throws her a little. She might stop eating when she used to until she gets used to the new routine.
Some dogs prefer to eat in the morning, others later in the day. Some (like all the labradors of my childhood) want to eat whatever time it is!
If you get a new dog, you might find that he doesn't want to eat when you give him food. Perhaps he's a night owl, and can't bear food first thing in the morning. Heck, I can't imagine eating anything in the morning until I've had my 2 cups of coffee. Some dogs are fussy, just like us.
BAD DOG FOOD
Many years ago I used to feed kibble. I would buy a big bag for all my dogs that lasted about 2-3 weeks.
One day, I scooped out the kibble with a cup and tossed it into my dogs' bowls.
However, when I put the bowls down, instead of tearing into the food as he would normally do, my dober-beast Mino began to bark. He wasn't eating. He was just barking at his bowl. I didn't get it. I had no idea what was up.
He was a dog that ate absolutely anything, so for him to refuse food was very unusual.
I took a closer look at the kibble and saw…. it was crawling with ants. Poor Mino! I had presented him with a bowl of ants! Of course, these days you can buy dog food that's made from insects, but they're not going to walk around your dog's bowl!
Somehow, ants had found their way into the bag and taken up residence there.
Another thing to consider with kibble is the best by date. Like any other food, dog food goes off. If you notice your dog is not eating as much of his or her food and seems to be just picking at it, or if you notice a funny smell, it may be time to toss the dog food.
EXERCISE LEVELS
How much exercise does your dog get?
Too little exercise can cause a dog to lose interest in food. Dogs that are less active may suffer from boredom. This can affect their appetites.
On the other hand, too much exercise has also been shown to reduce appetite (ref). Everything in moderation!
Read this article on whether your dog needs to be taken for a long walk every day.
IS YOUR DOG BORED?
Just like us, dogs can suffer from boredom.
If your dog is eating less than usual he may be feeling bored with his daily routine. A change of scenery might help such as walking somewhere new, or try some fun playtime, nose work or some Freework enrichment activities.
A really easy way to liven up your dog's dinner is to give him his food in kong toys, puzzle feeders, snuffle mats and lickimats. This provides enrichment for your dog and might kickstart his appetite.
DO YOU SPOIL YOUR DOG?
Hands up – who gives in to their picky dog and ends up feeding them gourmet titbits? If your pup learns that refusing his normal food gets him something super tasty and special, he'll do it all the more.
Dogs are persistent. If your dog won't eat kibble, for instance, and gets a piece of cheese instead, he'll ignore his food bowl and wait for more cheese because it worked the last time!
MY DOG WON'T EAT HIS FOOD BUT WILL EAT TREATS, or, MY DOG WON'T EAT HIS FOOD BUT WILL HUMAN FOOD
My grandmother used to sit at the dinner table and give her dog strips of ham, or whatever other fresh cooked meat she had on her plate.
"My dog won't eat dog food"
I'm all for sharing healthy food with my dogs, but if your dog knows he can either eat bits of a beef joint from the dinner table or his dog food, what do you think he'll choose? Dogs are like humans: if they know there's a better option out there, they'll go for it!
Try feeding your dog before you have dinner and avoid giving him table scraps when you eat.
DOG WON'T EAT FROM BOWL BUT WILL FROM HAND
Sometimes a dog will refuse to eat from a bowl because of where the bowl is. Is the bowl near something that makes your dog feel threatened?
I only have one dog now, Toxa. My beautiful boy Mino, who sadly passed away at 13 years old, was wonderful in so many ways, but he was a bully when it came to food. I realised that Toxa didn't like eating in the same area as Mino, it made her so anxious. If I fed her from my hand though, she would eat.
But it wasn't the bowl that was the problem. She only ate from my hand because I was there to stop Mino from stealing her food. When I moved her bowl to another room, she ate all her food up happily and calmly.
If your dog won't eat out of bowls, is there something near the bowl perhaps that is causing your dog to be anxious? Try moving the bowl away from whatever it is. You might get more success by doing this.
It might be the bowl itself that your dog dislikes. Does the dog tag on his collar clang on the bowl? Is the bowl at the wrong height for him? Try feeding on an open board instead, like a chopping board.
DOG WON'T EAT AFTER SURGERY
It's perfectly normal for dogs to lose their appetite after surgery. If your dog is in pain, she might not want to eat.
My girl had pyometra and had to have an emergency operation to spay her (read more about spaying here). After the op I was really concerned because of her loss of appetite. She ate hardly anything for several days. She'd eat a mouthful of something but leave the rest.
I tried every different dog-safe food available, looking for things she would eat. Just when I thought I'd found something she liked (because she ate more than 2 mouthfuls of it), she turned her nose up the next time I offered it.
We had tests done to check there was nothing else going on and everything came back fine. It took several weeks for her to get back to her pre-op appetite levels.
OLD DOG WON'T EAT
How old is your dog?
As a dog ages, his appetite might also start to deteriorate. He's probably expending less energy and doesn't need as much food, But also, his interest in food might begin to drop off a little.
He might be suffering from a sore mouth or broken teeth, so it's worth having his teeth and mouth checked too.
DID YOU CHANGE TO A NEW DOG FOOD BRAND?
Sometimes dogs take a while to get used to a new food. I remember when I first tried my gorgeous boy, Mino, on raw food. When we got him from the breeder he was on a puppy kibble.
I offered him pieces of raw meat and he totally turned his nose up. It took several attempts over various days before he ate raw meat. It seems funny thinking about how he was then because he became such a carnivore eventually!
Kibble is sprayed with sugar and fat that is irresistible to many dogs (just like Pringles are to us humans!). If you try to change your dog's diet, he might resist at first.
If your new dog won't eat, it may be because you are feeding her something different to what she was getting at the breeder/shelter. Try introducing the new food in with her old food over a few days to get her to transition.
The other thing to consider with new food is the feeding guidelines. Usually, the guidelines suggest a level that is higher than what your dog needs. Take my girl for example: according to the raw food supplier, she should have 750gr per day. If I feed her this though, she begins to pile on the pounds. Her dietary needs are lower than the supplier's recommendation.
Many pet parents report the same. If you're worrying that your dog isn't eating as much as the manufacturer recommends, you might be worrying over nothing.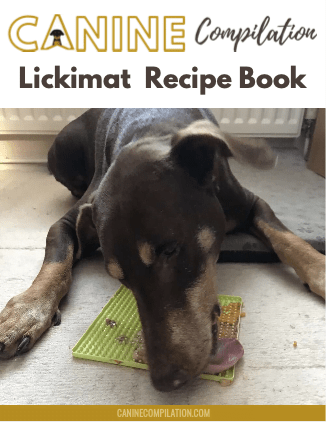 CONCLUSION
We looked at the main reasons why your dog might have stopped eating and gave some helpful tips on how to get your pup back onto her food. If your dog has lost her appetite, it might simply be that she feels a little unwell and she's back to normal in a day or 2. However, if there is something wrong with your pet, she may stop eating as a way of telling you something isn't right. Be sure to keep an eye out for other signs like vomiting, diarrhoea, lethargy, changes in behaviour or appearance – all things which should tell you there could be more going on than just losing their appetite!
REFERENCES
Stensel D. Exercise, appetite and appetite-regulating hormones: implications for food intake and weight control. Ann Nutr Metab. 2010;57 Suppl 2:36-42. doi: 10.1159/000322702. Epub 2011 Feb 22. PMID: 21346335.