Lessons I Learned When Getting My Dog A Wheelchair: Pros And Cons To Consider
How do you know when the time has come to get your dog a wheelchair? And how do you know which one to get? Dog wheelchairs are quite pricey, even the bottom end ones, so you don't want to make an investment just to find that you've wasted your money.
Some dogs need a wheelchair because they are injured or disabled. Others because they are ageing. If you have a golden oldie, check out what exercise is appropriate for older dogs in this article.
My decision to get a dog wheelchair was forced by coronavirus. My beautiful dobermann, Mino, had been going to hydrotherapy twice a week. With the lockdown though, that stopped. He has some arthritis in his joints, but very little for his age. For a twelve and a half year old, he's doing pretty well.
Over the last year he's slowed down dramatically though and we discovered that he has Wobblers. This is a neurological problem in the spine, and it means he's very 'wobbly' walking. His back legs have become weaker and weaker, to the point where after just 5-10 minutes walking, he could no longer stand up.
The swimming was doing wonders for him, stopping any further muscle wastage in his rear end and giving him cardio exercise. Essentially, it was giving him the exercise that walking no longer could.
Does My Dog Need A Wheelchair?
As soon as the swimming stopped, I realised I needed to do something more to help him. I was already giving him regular massages, which went a long way to easing his tired and tight muscles (see how to do dog massage in this article).
I had to use a sling under his rear end to help him stand sometimes, but at 40kg, it made walks exhausting for both of us. I knew that if I could find a means to support him better, he would get so much more out of his walks – both physically and mentally.
What Conditions Does A Dog Wheelchair Help With?
Quality Of Life
I think that unless your dog absolutely hates being in a wheelchair, this one tool can add tremendously to their quality of life. Yes, we can play mentally stimulating games at home and do more scent work activities, but those things don't replace getting out and about, sniffing the peemail, and the exercise that movement brings.
Some dogs aren't super motivated to go on walks, and in that case not leaving the house might not impact them so much mentally. Mino though, loves to sniff. And sniffing is such a fundamentally important activity for dogs.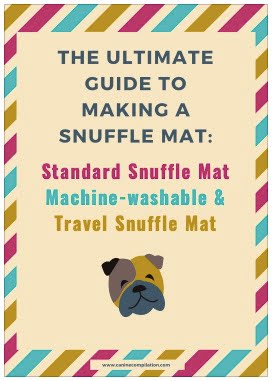 He loves to explore the world around him, and can seriously spend 5 minutes smelling one lamp post. The dog wheelchair has enabled him to spend much longer out on a walk, with the proper support for his spine.
Given that my boy's problem is with this spinal column, I also use a belly band to make sure his spine is properly supported. Not all dogs will need this but, if your dog suffers from spinal problems, I would recommend you use it too.
He still tires, but his walks have extended from 5 minutes unaided to 30+ minutes in the chair. His world has, quite literally, opened up again.
Cost
The one factor that deters most pet parents from buying a dog wheelchair is the cost. Add to that the time that your loved one is likely to use it. It's easy to see why some of us don't consider it further.
However, if you can spare the money, I can't recommend it enough. Plus, although a new wheelchair is very expensive, you can get second hand ones for half the price.
Whats more, unless they are damaged, the resale value on a second hand chair is the same as when you bought it, so essentially there's no loss.
Measurements
This can be tricky and you don't want to get it wrong so I suggest that whichever wheelchair you go for, you carefully read the manufacturer's information on sizing first. Most reputable manufacturers have videos and checklists that you can refer to to help you properly measure your dog (see links at the bottom of the post).
If you put your fur-baby in a wheelchair that is the wrong size, you could do more harm than good. Spend all the time you need on this step to get it right.
Best Dog Wheelchair For Large Dogs
Some wheelchair manufacturers size their chairs according to the dog's weight, others by their size. If you get a wheelchair that has a good range of adjustments, it will allow you to find a better fit for your dog.
I only have large dogs, so I can't comment on the best wheelchairs for little dogs. What I can say though, is that the cheaper wheelchairs are not very sturdy. They are made of thin metal tubes that can't stand up to long-term use without becoming damaged.
If you have a larger dog, invest in a better made chair that will provide more secure support for your beast, and will maintain its resale value better.
Dog Wheelchair For Back Legs
Can my pet still use their back legs in the wheelchair?
Your dog will still be able to use his legs when in the wheelchair. If he doesn't have much control over his legs, you have the option to use stirrups. These are elasticated and allow your dog to still move his legs and maintain muscle and mobility. The stirrups would also protect your dog's paws from scraping if he has no control over his legs.
I haven't had to use the stirrups with Mino yet. His legs do get tired after a while walking through, so I imagine that before long we will have to put them to good use.
Dog Wheelchair For Front Legs
Edit: Since writing this article, I have had to add the front wheel attachment to the wheelchair. Mino's illness is degenerative, and his front legs have started to weaken too. I've written a review of the front wheel attachment for the Walkin' Wheels rear wheelchair here.
Can A Dog Pee And Poop In A Wheelchair?
Absolutely! However, some dogs may find the sensation of being in a chair a little strange to begin with, and resist going toilet until they are out of the chair. In Mino's case, after just a couple of outings, he was doing ones and twos quite comfortably when in the chair.
Dog Wheelchair DIY
I'm pretty handy at building things, but unless you have a dog wheelchair that fits your dog in front of you to copy, I wouldn't advise it. You need to get the weight balance ratio right so that you're not adding extra pressure in the wrong places. Making your own dog wheelchair is of course an option, but I suggest only if you absolutely don't have the cash to buy one and you have incredible inventor skills.
How To Get Your Dog Used To The Wheelchair
So whichever wheelchair you get, don't jump straight into getting your pooch strapped in to it. Many dogs struggle at first with new things, especially a strange contraption like a wheelchair.
Set the wheelchair up and leave it somewhere near your dog so he can get used to being around it. At the same time, you can pop your dog into the wheelchair harness. If he's used to wearing a harness anyway, this step will probably be painless.
If there are difficulties with either of these steps, use treats or toys to make the experience enjoyable for him.
Put the leg rings on him, tying off the excess up over his back, and let him get used to having them on. Put him in the wheelchair for just a few minutes the first day, and build up gradually. There are helpful videos on the manufacturers' websites for how to get your pup into and out of the chair.
Don't leave your dog unattended in the wheelchair!
Problems With Dog Wheelchairs
When I was considering getting the dog wheelchair, I spoke to my vet to get her opinion. She said that she'd seen lots of dogs using wheelchairs and that in almost all the cases that were unsuccessful, it was because of sores that developed through using it.
Wheelchair Sores
So, with this in mind, make sure that you don't overdo it. Start slowly, build up over time. Check your dog to see if the wheelchair parts are rubbing him in any particular place. If so, can you put extra padding there, or does the chair need adjusting?
In my case, I walk Mino in the chair every other day. He has 30+ minutes in the wheelchair one day. The next day he gets a shorter, 10+ minute walk without the wheelchair. On this walk I have to take a sling with me because I know his back end may need holding up for the latter part of the walk.
I have noticed though that his unaided walks are gradually getting a little longer. I think that the supported walk in the wheelchair is helping to rebuild his leg muscles, and this is allowing him to walk better unaided.
Edit: Mino has now been using the wheelchair almost every day and he has no sores.
Crashing Into Things
Another problem with dog wheelchairs is that they crash into things ALL THE TIME. Walking your dog when he is in the chair means 110% concentration on where he goes. The wheels are much wider than he is, but he doesn't know that.
It reminds me of when I used to go mountaineering, with my first dobermann, Piggy. I got him a dog rucksack so I didn't have to carry his bowl and food up the mountain. He didn't understand though that this made him twice as wide before, and he often got in a pickle trying to squeeze though gaps that were no longer big enough for him.
For a male dog, this is a bigger problem since they make a beeline for lamp posts, walls, bushes… basically anything they think they can lift their leg up at. Watch out for the wheels snagging on things!
Tumbling Over
The first time I took Mino to practise using the wheelchair, we went to an empty car park. This gave him lots of space to get used to using it without crashing into things (in theory).
However, I made the mistake of letting him enjoy his new-found freedom too much. It was great to see him running again – RUNNING! He was clearly super happy about it too. I'd seen the videos of dogs in wheelchairs on the beach, scampering along, and I thought, 'fantastic, it works!'
So what did he do, in this vast, empty car park? He ran over to the bushes, crashed into the kerb, and tumbled over. Now, I was being observant, and he was on a short lead, but damn he was fast.
I wasn't used to him moving this fast anymore and I was totally unprepared. Please, don't make the same mistake I made. Be extra vigilant.
Thankfully, there was no harm done. I got him back on his feet and we continued more carefully. It could have been disastrous though – that's why I warn you to be concentrating 110%.
Here's a quick video of the little monster going at a leisurely, sniff-pace.
Wheel Danger
The only other potential problem we experienced was this: Mino almost came a cropper when he put one of his legs through a wheel. He had just turned around (something the wheelchair manages amazingly well) and he stepped through one of the gaps in between the spokes. Luckily I saw him do it and stopped him from moving forward.
This may have happened because he walks with less control over his back legs due to the wobblers. I contacted the UK importer of the chair (Wheels4Dogs) to see if they sold solid wheels to avoid this happening again. They don't, so in the meantime I've taped the wheels over with duck tape – not the most glamorous option but a zillion times better than him breaking his own leg.
Becky at Wheels4Dogs was super helpful. She contacted the US manufacturer to see if they'd had any cases of dogs stepping through the wheel to the other side. They hadn't, so most likely this is to do with how Mino walks now.
Given that I hadn't bought the chair from Wheels4Dogs directly, but rather from a second-hand retailer, Wheels4Dogs went over and above to help me out. Becky even watched a video I sent her of Mino in the wheelchair to make sure I had it set up properly. If after-sales service is important to you, I can't recommend them enough.
Dog Wheelchair Reviews
When I was first considering getting a wheelchair I asked lots of Mino's practitioners for their opinion. I was strongly recommended not to get a cheap wheelchair.
I ended up with 2 wheelchairs – a top of the range one and a cheaper one. I bought the expensive chair second hand, and the seller threw in a cheaper wheelchair (also pre-used) that she had bought and tried on her GSD. Neither she nor the GSD liked it.
However, not all of us can stretch to an expensive wheelchair – even if it is second hand – so I'll tell you how I found them both.
Both chairs use the same system for the leg rings. This system lets you hoop your dog into place in the wheelchair and is easy to use. Just make sure there is padding along the length of the leg ring where it comes in contact with your dog's legs, otherwise you certainly will have problems with sores.
Walkin' Wheels Dog Wheelchair
This is the top of the range wheelchair. Its design feels rugged and sturdy. There is an intended degree of movement between the parts which makes a slight noise – this doesn't bother me at all and I feel it gives the chair an added element of moving 'with' my dog. If you don't like it though you can put pins into the structure which make the chair quieter, but also stiffer.
It's not bulky because you can fold the legs of the wheels back against the frame – this means it will easily fit into a car boot, or even a shoulder bag for the smaller wheelchairs.
It is easy to make size adjustments by hand via the push-in buttons – no tools required. These allow you to change the height, width and length. The harness and leg rings are both adjustable too.
The manufacturer produces attachments to make the wheelchair a 4 wheel chair should your dog need it down the line.
Mino's chair came with large pneumatic tyres – great for country walks where you can't rely on nice, flat tarmac
Best Friend Mobility
Apart from feeling less rugged than the Walkin' Wheels, what I didn't like about the Best Friend Mobility wheelchair was that it was bulky. If you are short of space in your house, where would you store this? The Walkin' Wheels chair easily folds down to take up less space, but this one stays built.
There's also far less supporting material on the manufacturer's website, and fewer add-on modules to make life more comfortable for your pooch. It does however use the same lock-in system for the harnesses as the Walkin Wheels chair, so if you need to replace either of the harnesses in the future you could just get them from the Walkin Wheels shop.
It's not as easy to adjust it size-wise and you need tools to make some adjustments.
These wheelchairs are only for pets with normal front leg strength. They are not adaptable to make them into 4 wheel chairs.
Manufacturers / Stockists
You can see many videos of pets in wheelchairs on the manufacturers' websites, as well as a whole host of accessories that you can use with the wheelchairs.
Handicapped Pets – makes 'Walkin Wheels' dog wheelchairs in the USA
Wheels 4 Dogs – imports 'Walkin Wheels' from the USA to the UK
Best Friend Mobility dog wheelchairs
Conclusion
This was absolutely the right time to get my dog a wheelchair. In fact, I probably should have got it when he started hydrotherapy. That way I could have taken him out for a walk with the chair on days that he wasn't swimming.
It has improved his quality of life no end and ensures that he doesn't suffer further muscle atrophy.
It's really worth getting the best quality dog wheelchair that your finances allow – especially if you have a large dog.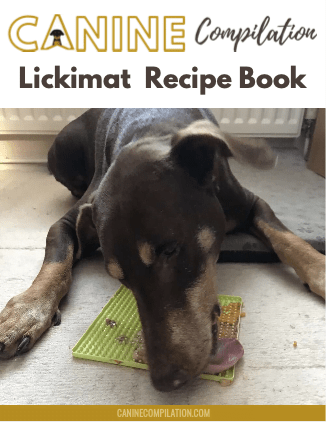 Related Articles