My Dog Has Hiccups!
Dogs get hiccups for a number of reasons. It can be as simple as drinking too quickly or eating something that doesn't agree with them, but it can also be because they are stressed out or tired. If you notice your dog getting the hiccups and they don't go away fairly soon, then there could be a health problem that needs to be looked at by a vet.
This article may contain affiliate links. As an Associate with Amazon and other companies, we may earn commissions from qualifying purchases. Don't worry, there's no extra cost to you!
WHAT ARE HICCUPS?
In both dogs and humans, hiccups are related to the movement of the diaphragm. The diaphragm is a muscle that separates your chest from your abdomen. Its main role is to keep you breathing in and out.
When we breath in, the diaphragm contracts and our lungs expand. The diaphragm relaxes and we breathe out. Usually, this is a regular, consistent movement. However, hiccups are caused by our diaphragm muscle going into spasm, which then interrupts the air flow to your lungs and causes you to make that "hic" sound.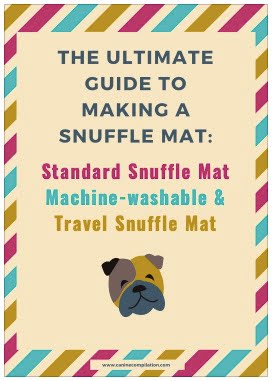 REASONS DOGS GET HICCUPS
Dogs can get hiccups just like humans do, and for similar reasons. Puppies tend to get hiccups more than adult dogs.
Dog hiccups can be caused by various things, including:
.
HICCUPS ARE NOT UNCOMMON IN DOGS
Lots of different activities can trigger dog hiccups and usually this is fairly normal.
Some dogs may experience this more often than others because of their breed or size, but it is not usually considered a health problem.
HOW LONG DO HICCUPS LAST?
Amazingly, the longest time a person had hiccups for, was 68 years! The average time is just a few minutes.
It's probably safe to say that if your pup has had hiccups for over an hour, they should visit the vet in order to see what could be causing them and how it can be fixed.
If your dogs has frequent episodes of hiccups or is having trouble swallowing food, it is worth consulting with your vet.
HOW TO STOP DOG HICCUPS
There are lots of old wives tales about how to get rid of hiccups, and I've heard some people suggest doing the same with their dogs.
However, I wouldn't suggest giving your dog a scare, just to try to rid them of hiccups! The hiccups will most likely stop all on their own within a few minutes, without needing to startle your pup!
If you think your dog is unnerved by having hiccups, and if she likes to be petted, instead, why not try helping her to calm and regulate her breathing. You can do this by getting her to lie down and giving her some gentle tummy rubs.
Curiously, I also find with my dog that if I make my breathing more audible, she sometimes breathes in and out with me!
If you can encourage her to have a drink, this might also help stop the hiccups – just be sure that she doesn't drink quickly!
SLOW FEEDERS FOR DOGS
Since hiccups can be caused by eating too quickly, if your dog tends to wolf down his food, try feeding him in a slow feeder. This might avoid future hiccups.
I RECOMMEND THIS SLOW FEEDER FOR DOGS
I often feed my dog using her slow feeder. This design allows enough access to the food without making the dog frustrated.
I've had a couple of different designs of slow feeder in the past. My dogs really didn't like one with a swirly design, as the food really gets stuck in the tiny spaces. I wouldn't advise getting one with swirls!
WHAT IF THE HICCUPS DON'T STOP?
If your dog's hiccups persist after an hour or so, or if you hear a change in the sound of his breathing (such as wheezing, for instance) you should get him checked out by the vet.
CONCLUSION
Dogs may hiccup for a variety of reasons, but it is not usually cause for alarm. If your dog seems to have trouble breathing or has difficulty swallowing, you should contact a veterinarian immediately. However, if the only symptom is an occasional hiccup and no other health problems are present, there's little need to worry! Almost all dogs will experience bouts with the 'hiccups' throughout their life.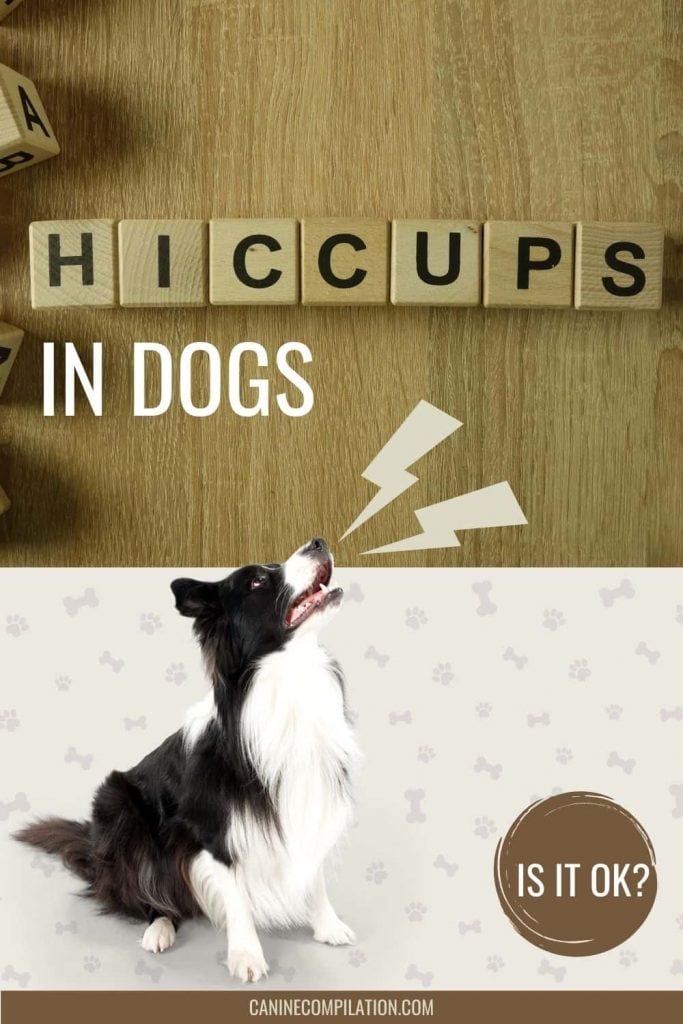 REFERENCES