Being a pet-parent is the most amazing journey you can go on in life, but that doesn't mean that it isn't without those moments that are devastating. If you are now considering dog cremation, it means you have lost your wonderful, faithful loved one. You have our deepest sympathies.
Losing your furry friend is something you never fully get over because it leaves a dog-shaped hole in your heart. What you can do, however, is remember them in your own signature way. It's why we wanted to take just a couple of minutes to open up one of the most difficult topics you'll ever have to think about.
Affiliate Disclosure: As an Associate with Amazon and other companies, we may earn commissions from qualifying purchases. There's no extra cost to you.
WHAT IS DOG CREMATION?
You might be wondering what happens when a dog is cremated. Dogs are like people to so many of us, so it shouldn't surprise you to hear that you can put them to rest in much the same way.
By having a dog who is no longer with you cremated as they go onto their next life in doggie heaven, you can remember them in a poignant way that allows you to grieve.
It's a safe and highly regulated process, just like human cremation. In the cremation chamber, intense temperatures reduce the organic matter down to ash and bone.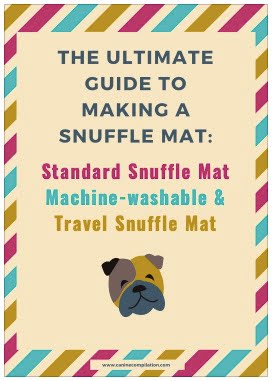 WILL I GET MY DOG'S ASHES?
Most pet cremation establishments will give you the option of a private cremation, or group cremation. Group cremation is much cheaper, but you won't get your beloved pet's ashes.
With a private cremation, only your pet will be in the cremation chamber, allowing you to get just your pet's ashes back afterwards to memorialise them.
The ashes will weigh around 3.5% of your dog's weight before cremation. My gorgeous boy weighed 36kg when he died. I remember being surprised by the weight of his ashes. Somehow, I was expecting them to feel much lighter.
They came in a beautiful, bamboo scatter pouch with a memorial certificate. This was my choice. You can also give the crematorium a container that you provide, such as a memorial urn or casket.
IS DOG CREMATION THE RIGHT THING TO DO?
This is a question we get asked so often that we thought it was only right to include it here. The answer is that what's right for one pet-parent may not be right for another. Do you want a keepsake made from the ashes? Do you want to sprinkle the ashes in your four-legged friend's favourite place?
This goes as much for dogs that have sadly passed away as it does for those who seem to be struggling to get the quality of life they deserve. Thinking about dog cremation as an ethical and peaceful way to celebrate the life of a dog who may not be with you much longer isn't something to be ashamed of.
It's part of coming to terms with the fact that they're no longer able to get everything out of life that they should be able to, and that doing the kind thing is so often the right thing, no matter how hard it may seem at the time.
A professional dog crematorium should offer you the option of a witnessed service, if you wish to have one. Just as in a human cremation, you and your friends and family can attend a remembrance service at the crematorium.
WHAT ARE THE COSTS OF DOG CREMATION?
It's the question none of us really want to think about, but unfortunately there will be a time when you need to make a truly tough decision. While we don't want to rush you into anything and start talking prices, it's really important to understand how much things will cost so you can make an informed decision everyone feels comfortable with.
Prices in the US will vary from anywhere from $30-$250 depending on which state you're in, the size of your dog and whether you request an individual cremation or group cremation. As a general rule of thumb the larger your breed, the more you're going to be paying.
In the UK an individual cremation will be upwards of £130.
What's really important here is that you don't let price be the deciding factor if it doesn't have to be. Take your time to figure out what you need to help yourself grieve. Being kind to yourself is the key here so that you can arrive at a decision that you'll be happy about years from now as you look back on this period of your life.
Take a little time to think about this one, and while you do, take a look at a few of the options that it opens up when it comes to commemorating the life of your four-legged loved one.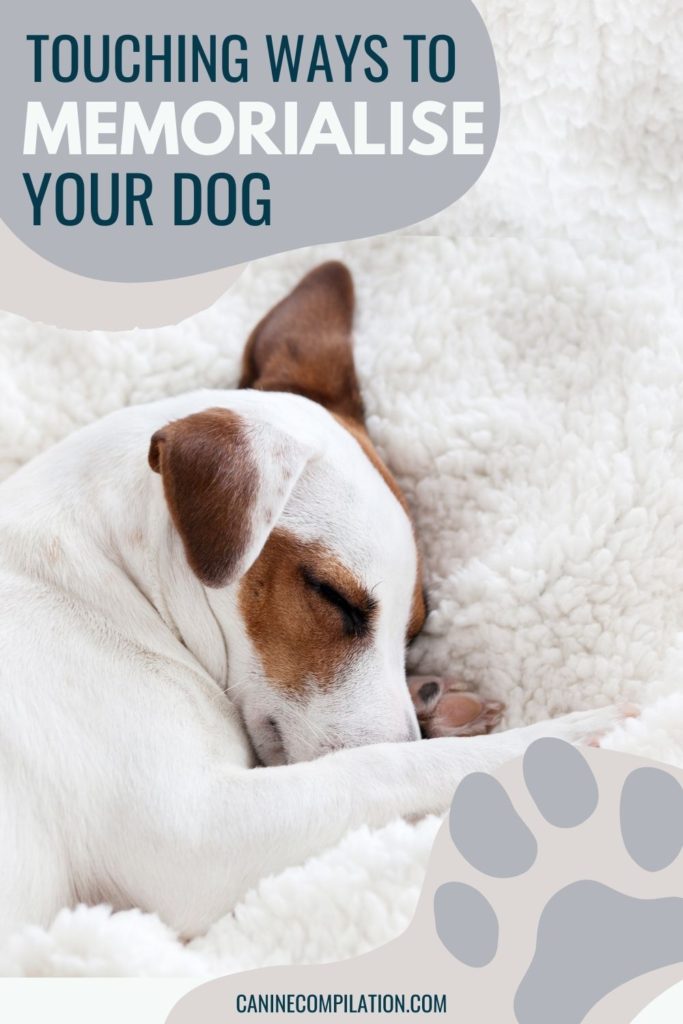 DOG MEMORIAL IDEAS: WHAT CAN I DO WITH MY DOG'S ASHES?
Unlike burial, cremating your loved one opens up a range of different ways you can remember and memorialise them.
Finding a personal way to remember a beloved dog is one of the most important things any pet-parent will do because it allows you to grieve in your own personal way. If you want to be able to sit and reflect on what feels right, take a look at the following ideas that pet lovers just like you have been using for years now:
Dog cremation urns are a traditional and poignant way to remember a loved one who is no longer with you. You can get just about any style you want all the way from ornate to contemporary and everything else in between.
This elegant urn has a threaded screw top to securely seal the remains of your loved one.
Dog ash tattoos are a more modern and personal way to celebrate a life well lived, and they're worth considering if you want to carry their memory with you wherever the day leads. Think about what kind of design befits the moment and then decide where you want to put it.
Dog ash rings allow you to seal in a little reminder of your furry friend for a lifetime so that you can have them with you anywhere you go. The style of ring and the material it's made from is very much a personal choice, so take the time to find something you instantly connect with.
Dog ash scattering tubes, or scatter pouches, are an alternative to dog cremation urns and are perfect if you want to let your fur baby run free forever at one of their favourite spots. They come in a variety of different styles and materials from contemporary metal designs to reclaimed wood.
Memorialise your dog with a plant. When I lost my beautiful boy, this is the option I chose. He was such a vibrant personality, I wanted his memorial to represent life. I decided to go for a weeping copper beech tree, a beautiful tree whose leaves change colour with the seasons.
It needed to be something I could take with me when I move in the future, so that meant planting the tree in a lovely, solid container so his ashes could be mixed in with the soil.
Since I was using a container, I also got a memorial plaque made.
There are so many options for memorial plaques, from just your dog's name to a sweet message and photo.
Alternatively, you could simply add your beloved dog's ashes to a special plant or tree in your garden. A memorial marker, such as a stone with an inscription, or a small garden statue, will always remind you of your lost loved one.
This is the planter I put my beautiful boy's ashes in, alongside the roots of a weeping copper beech tree.
I put flowering plants under the tree too, to give it a sense of life while the tree is dormant in the winter.
CONCLUSION
After the devastating loss of such a precious loved one, cremating your dog gives you the chance to create a touching and personalised memorial.
You may well be struggling with the loss of your beloved dog, as you read this. Losing a dog – any loved one – is traumatic. I found it cathartic to write about my grieving, and share some of the things I am doing to process the pain of loss. If you would like read that, the article is here.
I also wrote about the process of being able to decide when the time was right to say goodbye to my beautiful boy, to decide when the time had come to have him put to sleep.