With so many different types of beans to choose from, it can be hard to know which beans your dog can eat. What's more, there are a lot of myths about what dogs can and can't eat.
So, can dogs eat beans? Yes, dogs can eat certain beans, but some should absolutely be avoided. Let's look at some popular types of beans so you know what is dog-safe and what isn't.
This article may contain affiliate links. As an Associate with Amazon and other companies, we may earn commissions from qualifying purchases. Don't worry, there's no extra cost to you!
TO BEAN, OR NOT TO BEAN… WHAT IS A BEAN?
First of all, let's be clear: many food types have the word 'bean' in their name, but they aren't beans.
For instance, green beans are great for your dog but they aren't beans!
Coffee beans are not beans either, they are seeds, and they are very bad for your dog.
Garbanzo beans (also called chickpeas) are not beans, they're peas.
So, what is a bean? A bean is a member of the Fabaceae or Leguminosae family. Not wanting to get too technical, but there's a distinction here we need to understand – the difference between beans and legumes.
Beans are legumes, but legumes are not necessarily beans.
Whaaat?
The legume family includes peas, beans, lentils, chickpeas, peanuts, clover and soybeans, to name just a few. Beans and peas are both legumes, for example, but peas are not beans. Got it?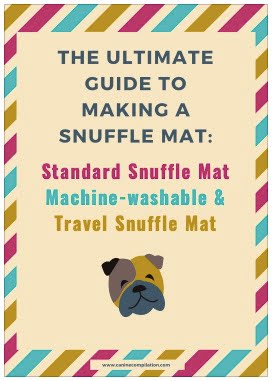 THE PROBLEM WITH BEANS IN YOUR DOG'S DIET
You may have read that dogs shouldn't eat beans because they contain phytohemagglutinins (PHAs), a type of lectin. It's a sugar-binding protein found in plants, especially those in the legume family.
Lectins have been linked to several health problems including leaky gut syndrome, inflammatory bowel disease and rheumatoid arthritis. (Ref)
High amounts of PHAs are toxic to both humans and dogs alike. However – and here's an important point – this is true of raw beans, not cooked beans.
HOW TO AVOID PHA POISONING WHEN FEEDING BEANS
Dried beans are especially dangerous for dogs (and for us).
Rinsing, soaking and high temperature cooking dramatically reduce the amount of lectins in beans though, which makes them safe for most people – and dogs – to eat.
If you have a pressure cooker, use it to cook beans. That is the surest way to deactivate the PHAs in beans.
Red kidney beans have the highest levels of PHAs in beans, followed by white kidney beans. Fava / broad beans have much lower levels of PHAs.
Raw kidney beans contain from 20,000 to 70,000 hau, while fully cooked beans contain from 200 to 400 hau. White kidney beans, …, contain about one-third the amount of toxin as the red variety; broad beans (Vicia faba) contain 5 to 10% the amount that red kidney beans contain.

(Source)
SYMPTOMS OF PHA POISONING
In humans, PHA poisoning can result in
As long as the beans are cooked properly, most people will not experience any adverse reaction.
However, a small number of people are more sensitive to lectins so beans are not recommended for them. As with any food, there will always be people – and dogs – that have a sensitivity to that food and should avoid it.
If your dog displays any of the symptoms of PHA poisoning after eating beans, take them to the vet for a check-up and keep them away from beans!
STUDIES ON THE EFFECTS OF BEANS IN A DOG'S DIET
In a 2019 study done to see whether fava beans were suitable for inclusion in commercial dogs' diets, reseachers fed 12 Beagle dogs varying percentages (up to 30%) of fava beans in their diet.
The fava beans had been dehulled and processed and were fed over a period of 14 days. Blood tests showed no abnormalities.
However, this was a tiny study that only measured immediate and short-term responses to eating fava beans. Clearly, more research is needed. (Ref)
An earlier, randomised, controlled trial fed cooked navy bean powder as 25% of the diet to 21 dogs over a 28 day period. This trial also reported no health changes visible in blood or urine tests. (Ref)
SHOULD I FEED MY DOG COOKED BEANS THEN?
Whilst properly prepared and cooked beans represent little risk to most dogs, I still wouldn't go out of my way to feed my dog beans.
Why not?
Because there are much better, more appropriate sources of protein and nutrients for a dog than beans.
Unless a dog has a protein problem (such as dogs with kidney disease for instance), the best canine diet will always be one with a high percentage of animal protein in it.
However, if I've had some beans for dinner myself (I'm vegetarian, I eat lots of beans!), I would not have a problem tossing some leftover beans in my dog's dinner. This is provided of course they haven't been flavoured with spices or had other ingredients added to them.
BEANS THAT DOGS CAN EAT
Bear in mind that even though they're safe enough in small quantities, beans are not a replacement for meat protein in a dog's diet.
Provided they have been properly soaked, rinsed and cooked, dogs can safely have these common beans in their diet: black beans, broad beans (fava), butter beans, kidney beans. Given that there are hundreds of varieties of beans, I won't list them all here!
CAN DOGS EAT BAKED BEANS?
Please don't give your dog baked beans. Whilst baked beans offer us certain health benefits (mainly fibre, protein and some nutrients), they also have ingredients that are not great for pups, such as sugar, maize starch, salt and spices.
In case you're wondering, the beans used to make baked beans are usually navy beans.
CAN DOGS EAT CANNED BEANS?
Some canned beans are fine. Check the ingredients. Does it just say beans and water? Or beans, water, salt and a whole host of other ingredients?
This can of pinto beans has nothing other than pinto beans and water. Dog-safe!
Canned beans in sauce are never going to be a good idea for your dog, so that rules out chilli beans and refried beans. These usually contain onion, a known toxin to dogs – you can see a list of food that is toxic to dogs in this article.
CONCLUSION
The key takeaway in whether dogs can eat beans is that the beans must have been throughly cooked first. Feeding dogs a few properly cooked, unflavoured beans will not harm them, unless they are unlucky enough to have an allergy to beans.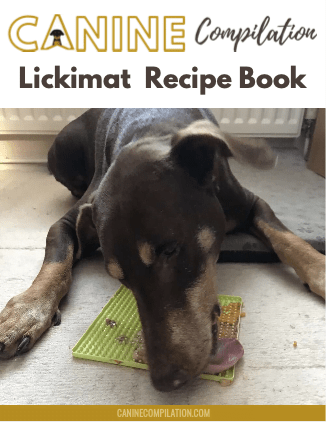 REFERENCES