Guest post article with dog treats recipe AND scrumptious bonbon recipe for us humans, by Cathy Brockway at Go Dog Nashville.
Christmas Cookies Recipes for Dogs and People. One for Me and One for You
One of my favorite Christmas activities is the days I spend in the kitchen, mixing bowls on hand, flour everywhere and whipping up batches of cookie dough to share with family and friends. The smells, the spices, the flavors! Cookies so festive, so pretty…but so unhealthy for those sad puppy-dog eyes watching me at my feet.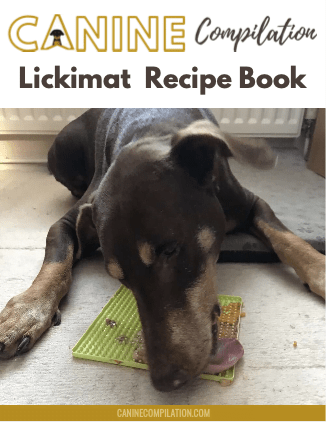 This year, I decided to do some creative baking and came up with several dog-friendly treats that complement the look and flavors of the cookies we look forward to all year. Make Minty Carob Liver Bonbons for your dog and then mix up a batch of Chocolate Peppermint Bonbons for you. They look pretty enough for a party. And your dog will appreciate the healthy ingredients.
Well, mostly your dog will appreciate the delicious tastes and smells!
Chocolate and mint are such a perfect holiday combination. But chocolate is a big no-no for our canine friends. Carob chips are a healthy alternative.
If you've never tried carob before, you should! Some people call it a close taste to chocolate – but carob comes from the pod of the carob tree. The inside pulp of the pod is scooped out, dried, roasted and made into powder or into chocolate-like chips. It's low in sugar, high in fiber and has no caffeine. And perfectly safe for your dog to consume.
To get that dark color cookie to match our people-cookie, a liver-based dough works perfectly. And dogs adore liver! You can use whatever liver your pup prefers – my dog's flavor-of-choice is beef.
Liver packs a mighty nutritional punch. Vitamin A and iron are most well-known, but liver also provides protein, some B vitamins and trace minerals. Using organic, free-range liver is optimal – but you can use whatever is readily available. It will still give your dog lots of benefits. If your dog is not used to consuming liver, you'll want to start slowly and work your way up. High amounts of liver in the diet can cause some doggos to develop diarrhea. Since we're making treats that are only given on occasion, the small amount of liver in these yummy cookies should cause no intestinal issues. As always, consult with your veterinarian for advice on what foods are best for your particular pup.
We hope you enjoy these cookies as much as we do. Cookies are just meant to share – and it's good to have a safe, healthy alternative your dog can enjoy right along with you .
Minty Carob Bonbons Dog Treats Recipe
INGREDIENTS
INSTRUCTIONS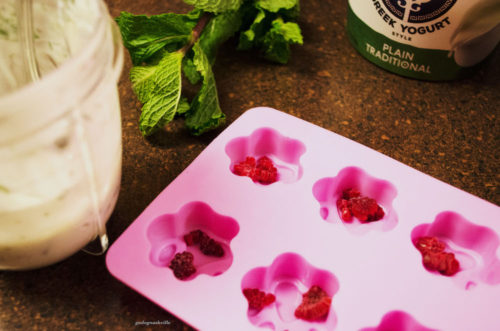 NOTES
Liver dries quickly and can be a challenge to get off your processor blades. Take a moment to rinse those off thoroughly as soon as you've processed the liver. Thank me later.
You can also roll out the dough into a rectangle, about ¼ inch thick and score into ¼ inch sections. Bake as directed then break apart into little bite-sized training treats.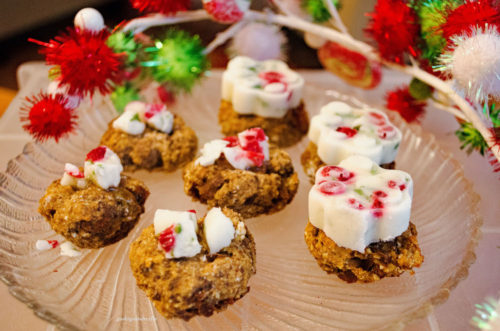 Chocolate Peppermint Bonbons Recipe For You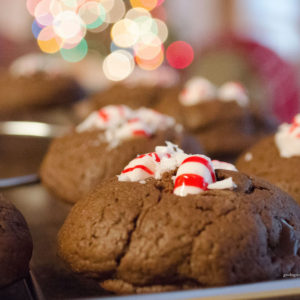 Chocolate Peppermint Bonbons
Ohh so decadent! These cookies are soft on the inside; infused with mint and rich with chocolate
Ingredients
8

oz

bittersweet or semi-sweet chocolate

chopped

1/2

c

unsalted butter

1 1/2

oz

unsweetened chocolate

chopped

1/2

c

finely crushed, hard peppermint candies

6

tbsp

sugar

3

eggs

1

tsp

vanilla extract

1

tsp

peppermint extract

1 1/2

c

all-purpose flour

3/4

tsp

baking powder

1/4

tsp

salt

1/2

c

semi-sweet chocolate chips

Several coarsely chopped hard peppermint candies for decoration
Instructions
Combine first 3 ingredients in a large saucepan over low heat until chocolate melts andmixture is smooth, stirring occasionally. Remove from heat and stir in ½ cupcrushed peppermint and sugar. Let cool.

Add eggs one at a time to melted chocolate, stirring well. Stir in extracts.

Combine flour, baking powder and salt. Stir into chocolate mixture. Stir in chocolatechips. Cover and chill dough for about 2 hours or until firm

Shape dough into 1 ½ inch balls. Place on baking sheets lined with parchment paper.Bake for 12-13 minutes or until puffed and crinkly on top. Sprinkle coarselychopped peppermint candies on top, pressing lightly into top of cookie. Cool 5minutes on baking sheet then transfer to cooling racks.

Optional: Mix approx. ½ c. powdered sugar and a few teaspoons of milk to make a thinglaze. Drizzle over completely cooled cookies.
Notes
Recipe Notes:
Here are my best tips for making 'peppermint dust.' You can certainly seal candy in a plastic bag and smash it with a rolling pin until it's crushed. But here's an easier way to get a nice consistency without too much mess. Seal peppermint candies in a zip plastic bag, removing as much air as you can. Then seal into a second plastic bag. Squeeze out air.
Place the bag on top of a cutting board to prevent damage to your counter. Using a meat mallet or hammer, roughly break the candy into pieces. The extra layers of plastic helps prevent the candies from puncturing the bag and getting all over the counter. Now simply empty crushed candy into your blender or food processor. A few moments on grind will produce a wonderful peppermint dust. The smaller candy pieces will be easier on your blades.
Making extra 'peppermint dust' gives you some to keep on hand for sprinkling in hot chocolate or coffee. Store in air-tight bags to keep it fresh.
This is a guest post written by the lovely Cathy Brockway over at Go Dog Nashville. Pop over and see what she gets up to with her lovely dog, Chloe.
Find more dog treats recipes here.
Find more delicious recipes for us 2-legged beasties here.