Should You Worry If Your Dog Eats A Tomato?
We always used to have labradors when I was a kid, and one thing I learned about labradors is that they will eat just about anything! These days, I have dobermanns and they tend to be a bit pickier: they wouldn't touch a tomato with a bargepole. That might not be true for your dog though. So, can dogs eat tomatoes? Let's find out.
This article may contain affiliate links. As an Associate with Amazon and other companies, we may earn commissions from qualifying purchases. Don't worry, there's no extra cost to you!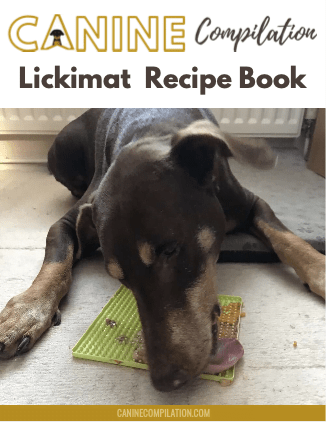 WHAT PART OF THE TOMATO IS POISONOUS TO DOGS?
What do tomatoes and rhubarb have in common? They are both delicious! But apart from that, the leaves of both plants are poisonous – not just to dogs, but to us humans, too.
In fact, every part of the tomato plant is potentially poisonous, containing 3 toxic or poisonous elements: tomatine, atropine and solanine.
The toxin tomatine has a higher concentration in the plant leaves, stalks, and unripe green fruit, but there is very little tomatine in ripe, red tomatoes.
The green parts of the plant also contain solanine, which can result in poisoning.
Red, ripe tomatoes are considered to be non-toxic.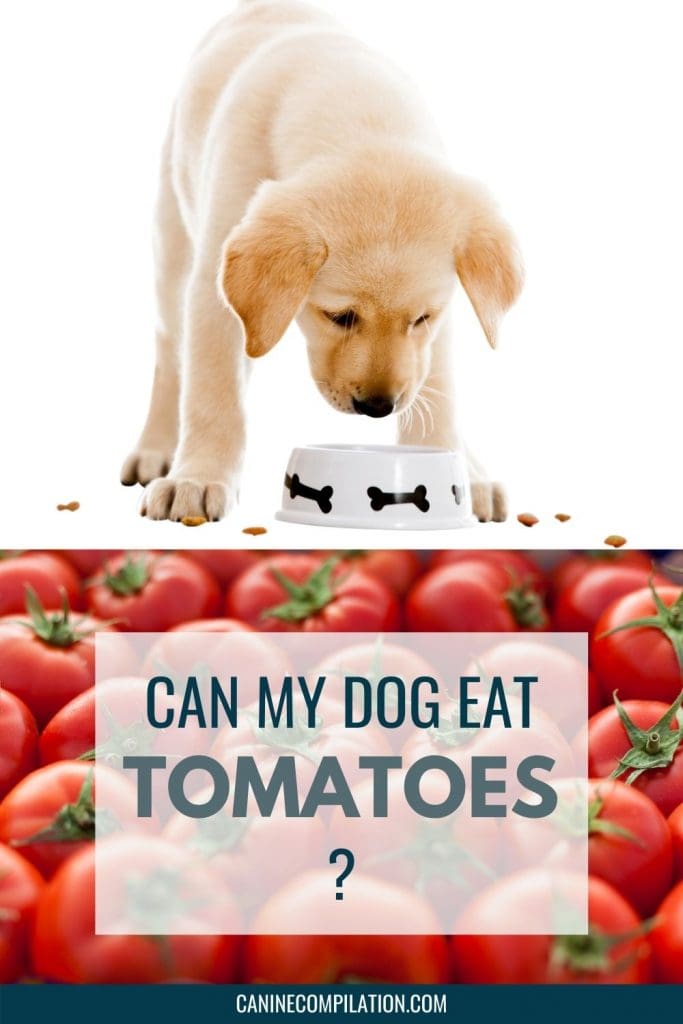 WHAT HAPPENS IF A DOG EATS TOMATOES OR TOMATO PLANTS?
If your dog isn't allergic to tomatoes, eating a nice, juicy, ripe, red tomato will do no harm.
Eating the green parts of the tomato plant though can result in many adverse reactions.
So, if you're a keen gardener, and you like to grow your own veggies, be sure to keep the door to the greenhouse closed. You wouldn't want to find your puppy nibbling away on the tomato leaves.
WHAT ARE THE SYMPTOMS IF MY DOG IS ILL AFTER EATING TOMATOES?
Common signs of tomato poisoning in a dog include:
drooling
dizziness
vomiting
diarrhea
lethargy
confusion
dilated pupils
blurred vision
tremors
heart arrhythmias
HOW MANY TOMATOES CAN A DOG EAT?
Like so many things in life, moderation is key. Snaffling a bit of pizza with some sliced tomatoes on it will do no harm, but wolfing down a crate of tomatoes is another thing.
As with anything of course, it's best to keep things out of reach if you don't want your dog to have access to them (especially if you have a labrador!)
CAN DOGS EAT TOMATO SAUCE?
Avoid any tomato products containing anything other than tomatoes. For instance, many tomato sauce or ketchup products are full of other things, like sugar, additives and preservatives, none of which are good for a dog.
Some canned fish products come in tomato sauce rather than brine or oil. Check the ingredients to ensure that the can only contains fish and tomatoes before feeding it to your beloved dog.
CONCLUSION
So long as your dog isn't allergic to tomatoes, by sticking to ripe tomatoes your dog will be fine. However, keep them well away from your tomato plants!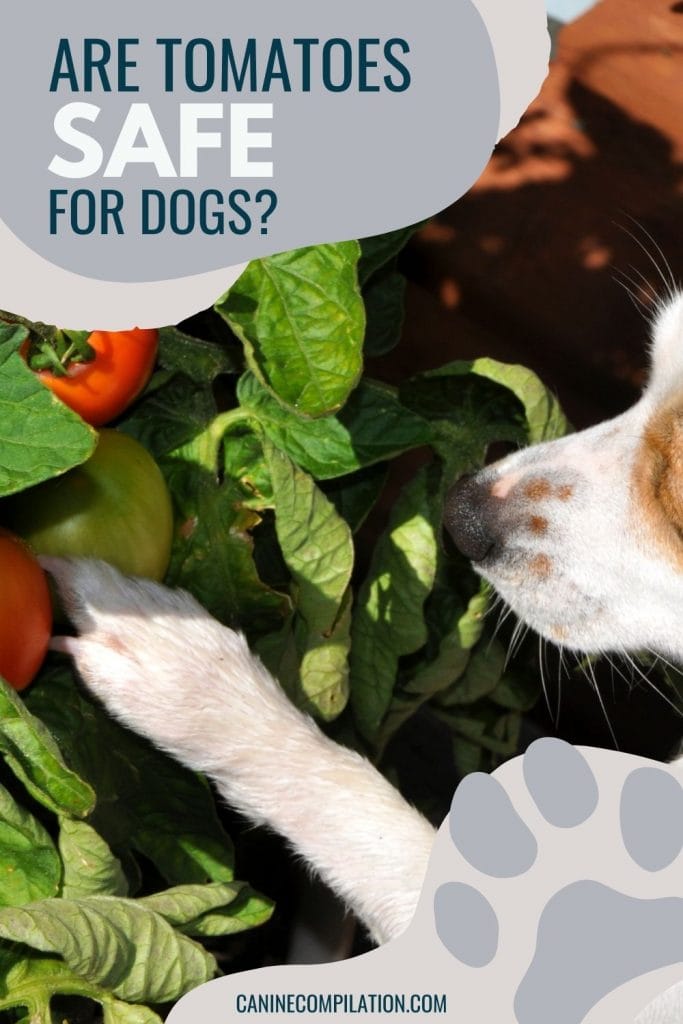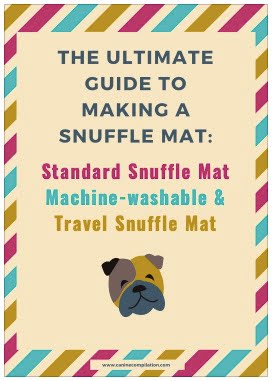 As always, this article is not intended to replace medical advice, but rather, to help you make informed decisions to improve your dog's health and wellbeing. Please, always seek your vet's opinion, especially in the case of your dog being ill. 
FREQUENTLY ASKED QUESTIONS
Can tomatoes hurt my dog?
Ripe, red tomatoes are considered non-toxic to dogs. All green parts of the plant itself are toxic.
Can dogs eat cherry tomatoes?
As long as they are ripe and red, it is fine.
You might be interested in articles about making homemade dog treats. I don't cook treats with tomatoes, but here are some healthy and easy to make treat recipes for your dog: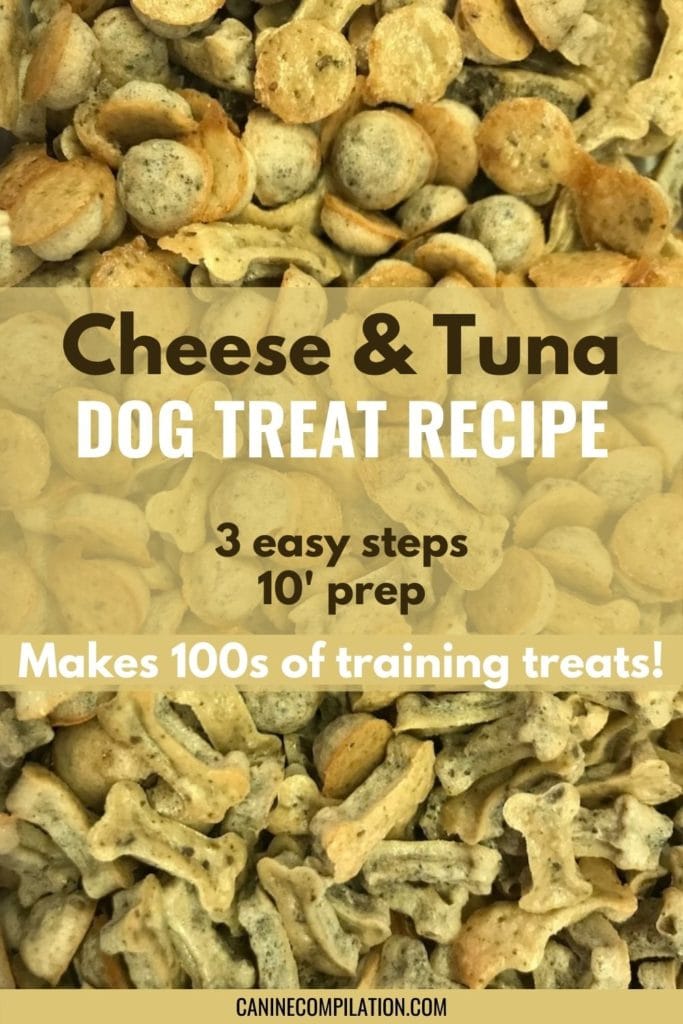 REFERENCES
ASPCA Animal Poison Control Center